Main content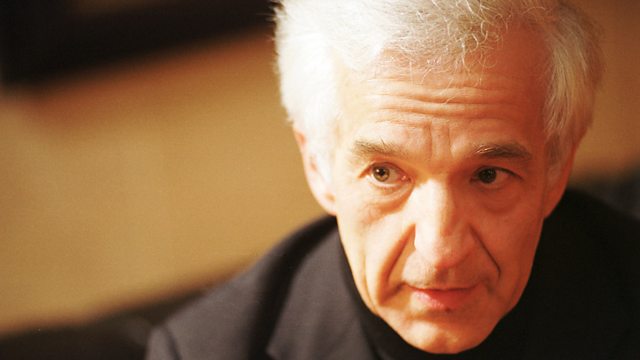 Olivia O'Leary with Vladimir Ashkenazy
Olivia O'Leary speaks to one of her heroes, the great Russian-Icelandic pianist and conductor Vladimir Ashkenazy, about how growing older has affected his approach to work.
In a new series of One to One, Olivia O'Leary speaks to people who've reached the peak of their careers about how growing older affects their approach to work.
In this first programme, Olivia speaks to one of her heroes - the great Russian-Icelandic pianist, Vladimir Ashkenazy. He left the Soviet union in the sixties, and has played a vast repertoire of the greatest piano music on stages all over the world. Ashkenazy is now conductor laureate with the Philharmonia Orchestra in London and Principal Conductor and Artistic Advisor to the Sydney Symphony Orchestra.
At 75 he is still jetting around the world to engagements so we were lucky to catch up with him in a hotel at Heathrow as he was leaving after a brief visit to the UK.
In a candid discussion, Ashkenazy discussed the arthrosis (not arthritis as has been reported) in his hands which occasionally means his fingers cannot fit between the black keys; he talks about not wanting to become the kind of 'older' conductor, with failing physical capacity, that orchestras respond to purely out of respect.
He also talks more widely - about his decision to leave Russia in the 1960s; about the pianists he holds in great respect and about his decision to concentrate on conducting rather than live performance.
Producer: Karen Gregor.
Vladimir Ashkenazy and Olivia O'Leary
9 things we learned from a One to One with Emily Maitlis