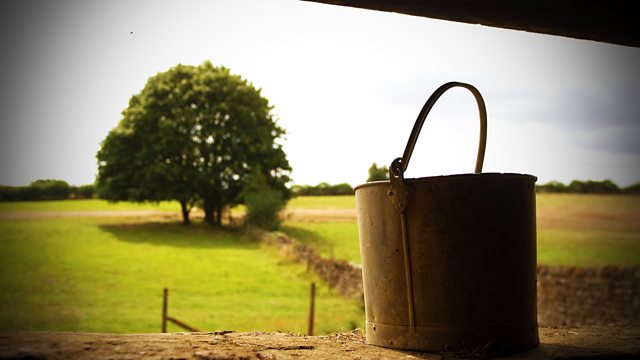 02/12/2012
While Hayley helps the children to make streamers to decorate the trees in the orchard, Joe tries to sell her some mistletoe. Meanwhile, Eddie tries to sell Vicky a turkey. Eddie and Joe notice George painting his lantern. They feel sorry for him, knowing he's going to be moving house soon, especially as he doesn't yet know it.
Eddie's sells all the turkeys, and Joe's sure he'll do better with the mistletoe next week. They wish there was something they could do to help Edward.
Vicky tells Hayley her next ante-natal class is on Wednesday, and she needs to start working on her birthing plan. At 35 weeks, Vicky's already gone longer than Hayley went with Abbie, so Hayley's sure there's nothing to worry about.
Matt takes Joyce to see the new flat. He points out the special non-slip flooring he's asked for in the kitchen, and other changes that will make her life simpler. Joyce speaks her mind and tells Matt it's come too late. If he'd taken this much trouble keeping her current home up to scratch, her Arthur would have been able to enjoy it too. Matt's embarrassed, and tells her to call him if she has any more thoughts about the flat.
Last on
Who knows their character best?