Main content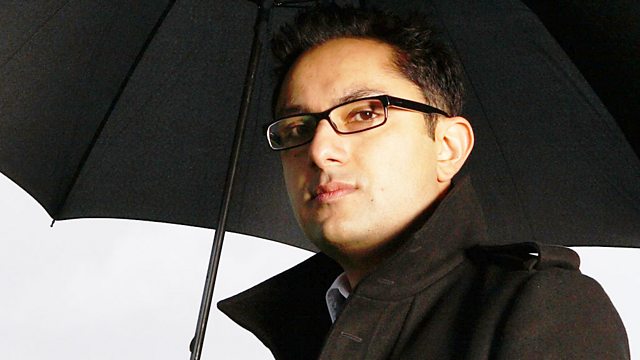 Sathnam Sanghera - The Boy with the Topknot
Sathnam Sanghera talks to James Naughtie and readers about his award-winning memoir The Boy with the Topknot.
Sathnam Sanghera discusses his memoir The Boy With The Topknot, which won the 2009 Mind Book of the Year.
Born to Punjabi parents in the West Midlands, the book is his account of his childhood in 1980s Wolverhampton.
The youngest of a Sikh family, it wasn't until he was 24 that he discovered his mother had protected him from the family's secret : that his father had suffered from paranoid schizophrenia all his life.
Subtitled "A memoir of Love, Secrets and Lies in Wolverhampton", writing the book was Sathnam Sanghera's way of confronting his mother with some uncomfortable truths; that after his grammar school and Cambridge education, he had moved away from the family's culture and religion and was not going to accept an arranged marriage. This was a journey of discovery and independence for Sathnam that began on the day he went to the barbers on his own, and had his joora - his Sikh topknot - cut off. When the barber asked him if his dad knew he was doing this, he thought, 'it's my mum you should be worrying about'.
The memoir is a meditation on mental illness as well as class and cultural differences, and in Bookclub Sathnam ponders on whether it was a young man's folly to 'share too much information' by writing down his life story.
James Naughtie presents and a group of readers ask the questions.
January's Bookclub choice is Agent Zigzag by Ben Macintyre.
Producer : Dymphna Flynn.
Last on
Read Jim Naughtie's blog post about Sathnam Sanghera's The Boy with the Topknot.
Broadcasts