Main content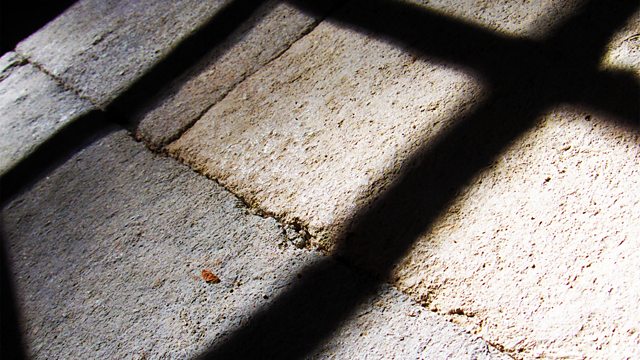 All Parisian society wants to meet the mysterious, and fabulously wealthy Count. Starring Iain Glen, Toby Jones and Paul Rhys.
It's 1838, and the Count has arrived in Paris.
His enemies, Baron Danglars, Gerard de Villefort and Fernand de Morcerf have no idea that Edmond Dantes, who they betrayed in Marseilles a quarter of a century earlier, is plotting to destroy them.
Adventure novel by Alexandre Dumas first published in 1844.
The Count/Edmond Dantes ...... Iain Glen
Haydee ...... Jane Lapotaire
Younger Haydee ...... Amber Rose Revah
Baron Danglars ...... Toby Jones
Gerard de Villefort ...... Paul Rhys
Fernand, Count de Morcerf ...... Zubin Varla
Mercedes de Morcerf ...... Josette Simon
Heloise de Villefort ...... Kate Fleetwood
Abbe Faria ...... Richard Johnson
General Noirtier ...... Karl Johnson
Hermine Danglars ...... Stephanie Racine
Albert de Morcerf ...... Will Howard
Jacopo ...... Joe Sims
Max Morrell ...... Adam Nagaitis
Valentine de Villefort ...... Lizzy Watts
Coachman ...... Paul Stonehouse
Dramatised by Sebastian Baczkiewicz.
Music by David Tobin and Jeff Meegan.
Directors: Jeremy Mortimer / Sasha Yevtushenko
First broadcast on BBC Radio 4 in December 2012.
Credits
| Role | Contributor |
| --- | --- |
| The Count/Edmond Dantes | Iain Glen |
| Haydee | Jane Lapotaire |
| Younger Haydee | Amber Rose Revah |
| Baron Danglars | Toby Jones |
| Gerard de Villefort | Paul Rhys |
| Fernand, Count de Morcerf | Zubin Varla |
| Mercedes de Morcerf | Josette Simon |
| Heloise de Villefort | Kate Fleetwood |
| Abbe Faria | Richard Johnson |
| General Noirtier | Karl Johnson |
| Hermine Danglars | Stephanie Racine |
| Albert de Morcerf | Will Howard |
| Jacopo | Joe Sims |
| Max Morrell | Adam Nagaitis |
| Valentine de Villefort | Lizzy Watts |
| Coachman | Paul Stonehouse |
| Writer | Sebastian Baczkiewicz |
| Director | Jeremy Mortimer |
| Director | Sasha Yevtushenko |