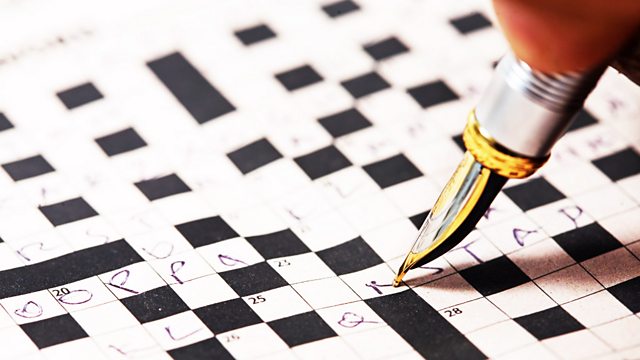 From Easy to Cryptic - 100 Years of the Crossword
Famous for her own love of word play, Lynne Truss decodes a bountiful archive of clues, answers, interviews and puzzles to celebrate the centenary of this resilient mind teaser. The first crossword appeared in the New York Times in 1913, devised by a Liverpudlian called Arthur Wynne. He was the first of many setters whose cryptic clues and clever answers encapsulate the cultural and social agenda of their age. MI5 interrogated the Telegraph's first setter in 1944 when his crossword solutions suggested he knew too much about military operations. Lynne learns that code breakers selection for Bletchley Park was based on their prowess for cracking crosswords.
In an internet age of gaming and quick access to information, Lynne Truss learns why scientists argue that the hardy crossword keeps the mind agile and listens to the sounds of the setter and crossword solver at work, pondering the trickiest clue.
Last on