Main content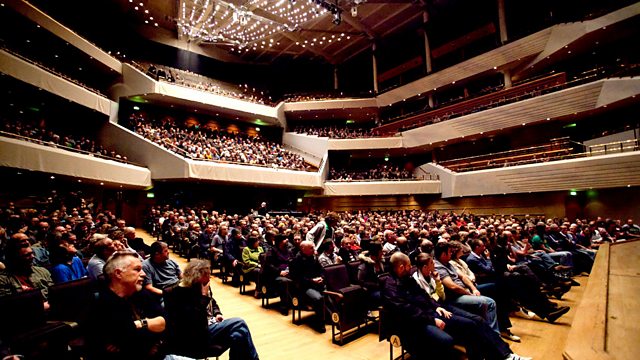 Halle, Asbury - Rachmaninov and Prokofiev
Presented by Tom McKinney. Stefan Asbury conducts the Halle orchestra in excerpts from Prokofiev's Romeo and Juliet and Rachmaninov's Piano Concerto No 3 (with Nelson Goerner).
Live from Manchester's Bridgewater Hall.
Tom McKinney presents two classics of the Russian orchestral repertoire, performed by the Hallé Orchestra, conducted by Stefan Asbury. Rachmaninov's 3rd Piano Concerto was his own personal favourite, but it's a virtuoso showpiece whose fearsome technical demands place it beyond the reach of all but the most dazzlingly accomplished players. After the interval, one of Prokofiev's most popular ballet scores.
Rachmaninov: Piano Concerto No.3
Nelson Goerner (piano)
The Hallé
Stefan Asbury (conductor)
8.10 Interval Music
8.30
Prokofiev: Romeo and Juliet (excerpts)
The Hallé
Stefan Asbury (conductor)
Then at approx 9.20pm
Paul Lewis plays Schubert at the Wigmore Hall. Another of the three great sonatas written by Schubert in the last months of his short life.
Schubert: Piano Sonata in B flat, D.960
Paul Lewis (piano).