Main content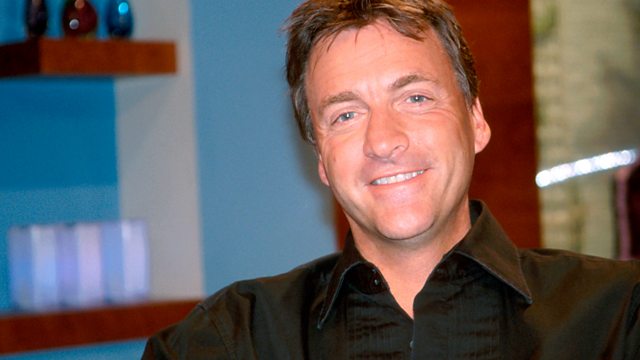 Richard Madeley, Nona Hendryx Inheritance Tracks, John McCarthy in Maastricht
Sian Williams and Richard Coles with Richard Madeley, a Hawaiian hula dance, a poetic tribute to Cliff Richard, John McCarthy in Maastricht and Nona Hendryx's Inheritance Tracks.
Sian Williams and Richard Coles with broadcaster Richard Madeley, and a man who's spent many years pretending to be him and his 'Uncle' Stan Madeley, a woman who believes the secret to happiness lies in the Hawaiian hula dance, a rock and roll history in poetic form from Murray Lachlan Young, a father and son who've revived the sound and style of the original Proms orchestra, a couple who have both been diagnosed with terminal diseases, John McCarthy in Maastricht and the Inheritance Tracks of musician and activist Nona Hendryx.
Producer: Dixi Stewart.
STUDIO GUEST :: RICHARD MADELEY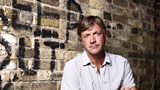 Richard and Sian are joined by the presenter and writer, to talk about family, fame and his new documentary about Squatters.
Richard's programme Madeley meets the Squatters is on ITV1 on 5th Dec at 9pm
POEM :: MURRAY LACHLAN YOUNG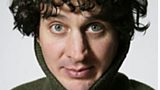 Murray performs a tribute to Richard and Judy and a Christmas ode to Cliff Richard.
For poems, see below.
SATURDAY LIVE SOCIETY :: RICHARD MADELEY APPRECIATION SOCIETY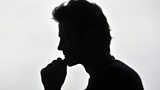 JP hangs out with the virtual Richard Madeley.
Second–Class Male by Stan Madeley is published by Michael O'Mara books
INTERVIEW :: HANDING ON THE BATON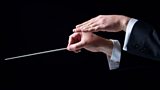 20 years ago John Boyden revived the New Queen's Hall Orchestra, and now he is passing the baton to his son, Matthew. 
New Queen's Hall Orchestra plays on Wednesday 5 December at 7.30pm at the Woodville theatre, Gravesend
GUERILLA REPORT :: JULIE MIRANDA
COPING WITH LIFE-THREATENING DISEASE :: THE COULSTONS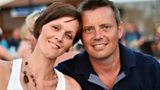 Ulverston couple Clare and Paul Coulston discovered three years ago that Clare had oesphophogal cancer.  While she was recovering after a year of treatment, they received the news that Paul had Motor Neurone Disease.  They discuss the impact on their lives and family.
INHERITANCE TRACKS :: NONA HENDRYX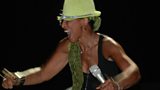 The soul singer chooses Rosetta Tharpe, Peace in the Valley, and Billy Holliday / Nona Hendryx 'Strange Fruit'.
Nona's album Mutatis Mutandis is out now.

TRAVEL :: MAASTRICHT 2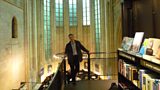 In the Netherlands John McCarthy  sees two very different churches in the province of Limburg, one in
Maastricht
converted into a bookshop the other in
Thorn
once an independent principality.
Studio Photo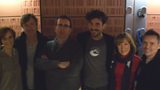 Clare Coulston, Richard Madeley, Richard Coles, Murray Lachlan Young, Sian Wiliams, Paul Coulston
Poems by Murray Lachlan Young
It all comes back to Cliff
In the beginning there was Cliff
And that begat the quiff of Cliff
Above the gyrating midriff
To denim jean and neckerchief
A whiff of leather clad mischief
Which formed the new pop hieroglyph
Which didst beget the niff of kiff
Which sent the QUIFF a bit skewiff
And they begot the facial fuzz
And that begot the wha wha buzz
The crazy moon the baker drum
Uriah Heap and zeppelin hum
The Saxon/ Sabbath/ Motor head
Progressive rock/ punk/ Goth/ undead
Spinal tap/ Devils kiss
And where IN ALL of THIS was Cliff?
In some drug ADDLED reverie?
No! Cliff was living by the sea
Making  pop and making wine
Looking tanned and feeling fine
No time for 'paps' or nosey parkers
Trading volleys with Sue Barker
Knocking out a big Christmas ballad
Then knocking up a healthy salad
Yes Cliff was doing Cliff's own thing
Showing us that cliff could sing
Finding peace , finding God
Not caring if some thought it odd
That Cliff was breaking all the rules
By actually being happy, and being cool
And playing out the cosmic riff
Which in the end as Cliff found out
And all young bands should take note of
That it all comes back to Cliff                    

Richard and Judy                               
Jagger/Richards Flanders and Swan
Torville  Dean the list goes on
All partnerships we know and love
Dynamic precious hand in glove
But some, they HAVE and some have not
Ascended to the very top
And walked up the aisle, and tied the knot
Then live as one above the shop
For Ant he did not marry Dec
And Torvil did not marry Dean
And Mick he dist not turn to Keef
And say ' Oi, I do you know what I mean'
As man and wife in the hue and cry
Of the surgical gaze of the public eye
Maintaining humour in the teeth of the gale
With perseverance to prevail
So Saturday live gives its loose salute
For all the being all that they can be
To Man and wife we raise our mugs
To the fabulous Judy Finnegan and the unacceptable face of capitalist commercial television (here in the flesh) Mr. Richard Madeley