Main content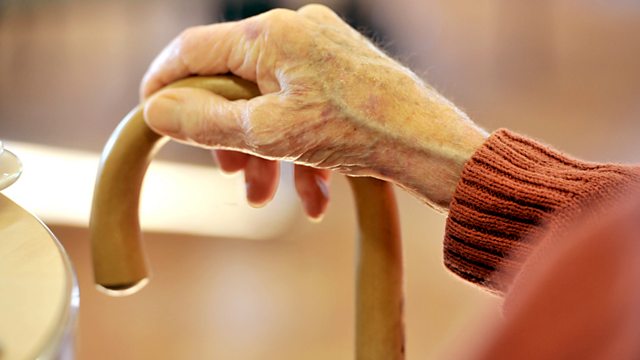 01/12/2012
Morning news and current affairs with John Humphrys and Sarah Montague, discussing care home regulations, plus UKIP's successes and Scott Walker interviewed.
Morning news and current affairs, with John Humphrys and Sarah Montague, including:
0810
Health minister Norman Lamb is today launching a consultation into measures which would protect care home residents if their care providers face bankruptcy. Last year, the abrupt collapse of Southern Cross, Britain's biggest care homes operator, caused turmoil for more than 30,000 elderly and vulnerable people. Brunswicks LLP solicitor, Keith Lewin dissects the proposals.
0816
It's a commonly held belief that men and women view things differently. However, new research from Bristol University suggests that it might literally be true. Researchers examined where men and women looked while viewing still images from films and pieces of art. They found that while women made fewer eye movements than men. Felix Mercer Moss, researcher at Bristol University explains.
0824
In the 60s the Walker Brothers amassed a following that, for a while, matched Beatlemania. Scott Walker lives here but usually stays out of the spotlight. Although with his new album, Bish Bosh, he agreed to speak to the Today programme's reporter Nicola Stanbridge.
0836
The UK Independence Party had its best ever showing in a by-election this week, in Rotherham. This is the second time the party (22 per cent) has come second in a by-election. These are only two by-elections but does their rise point to something more than public disenchantment with the main parties' take on the EU? Ipsos Mori chief Ben Page, former home secretary Charles Clarke and director of think-tank Politeia analyse the results.
Last on
Broadcast