Main content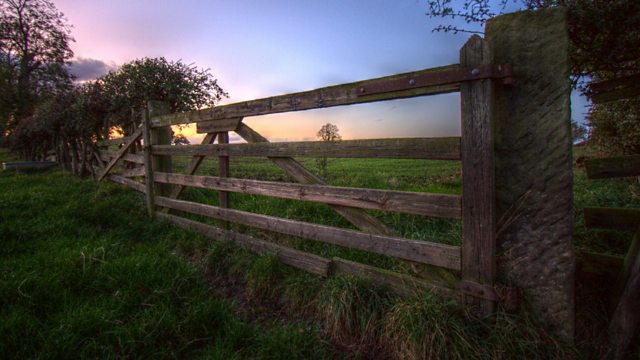 Farming Today This Week
The latest news about food, farming and the countryside. As Britain is battered by more floods, Charlotte Smith finds out how worms and ponds can spare land from waterlogging.
As Britain is battered by more floods, Farming Today This Week visits the Allerton project in Leicestershire to find out how simple measures in the field can help prevent flooding.
Dr Alistair Leeke from the Game and Wildlife Conservation Trust explains how simple measures such as minimum tillage and ponds by the side of the field can slow torrents of water in their tracks.
Farmer Philip Jarvis talks about some of the challenges he faces throughout the wet weather
Meanwhile Dr Louise Manning from the Royal Agricultural College says Agriculture will have to adapt in order to cope with changing weather patterns.
Farming Today This Week was presented by Charlotte Smith and produced in Birmingham by Ruth Sanderson.