Main content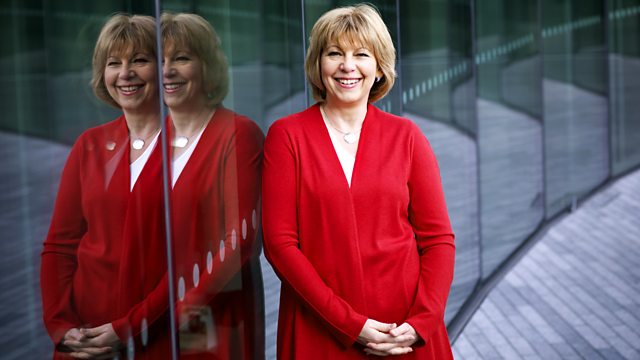 Episode 2
The BBC Singers perform advent music by Palestrina, Bach, Bax and others. Plus works by Schumann, Dove and Crosse.
Penny Gore presents.
We begin with choral music for Advent, from the BBC Singers, conducted by David Hill, Live from Tonbridge school, with music from Palestrina and Bach via Arnold Bax and Herbert Howells to Bob Chilcott, Nico Muhly and John Tavener.
After 3pm there's a performance of Schumann's Piano Concerto from the BBC Symphony Orchestra's concert last Saturday at the Barbican Centre in London, with young soloist Francesco Piemontesi. Jiri Belohlavek conducts. Our British theme continues with another concerto - for flute, by Jonathan Dove. And the BBC Singers return with new choral music by Gordon Crosse, who celebrated his 75th birthday at the weekend.
2pm
Advent music by Palestrina, Bach, Arnold Bax, Herbert Howells, Bob Chilcott, Cecilia McDowall, Nico Muhly and John Tavener.
BBC Singers,
James McVinnie (organ),
David Hill (conductor)
3.15pm
Schumann: Piano Concerto in A minor, Op. 54
Francesco Piemontesi (piano),
BBC Symphony Orchestra,
Jiri Belohlavek (conductor)
3.45pm
Jonathan Dove: The Magic Flute Dances
Emily Beynon (flute),
BBC National Orchestra of Wales,
Bramwell Tovey (conductor)
Gordon Crosse: Sabbath Rest
BBC Singers,
Gavin Roberts (organ)
Paul Brough (conductor).
Music Played
BBC Singers Invitation Concert: Music for Advent for A on 3