Main content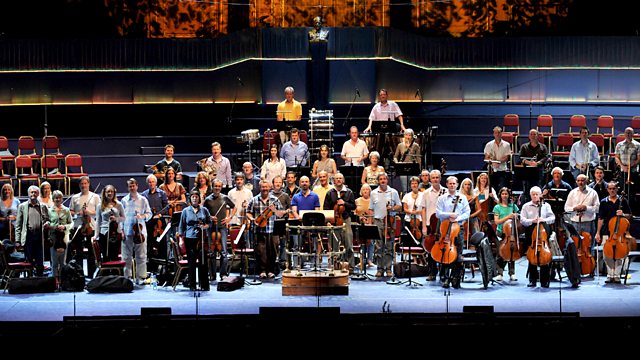 BBC Concert Orchestra - Hysteria
The BBC Concert Orchestra in a concert on the theme of fear and mental disturbance. Schoenberg: Pierrot Lunaire. Maxwell Davies: The Devils Suite (excerpts). Pook: Hearing Voices.
Live from the Queen Elizabeth Hall, London
Presented by Christopher Cook
The BBC Concert Orchestra delve into the depths of the human psyche, playing with fear, anxiety, disturbance and madness.
Schoenberg: Pierrot Lunaire*
8.10pm
Interval
8.30pm
Peter Maxwell Davies: Excerpts from the Devils Suite (2. Sister Jeanne's Vision; 3. The Exorcism)**
Jocelyn Pook: Hearing Voices*** (new commission)
Muse arr. Patrick Nunn: Hysteria
Allison Bell (Sprechstimme)*
Ruby Hughes (soprano)**
Melanie Pappenheim (soprano)***
BBC Concert Orchestra
Charles Hazlewood (conductor)
A hundred years after the premiere Schoenberg's Pierrot Lunaire is still a landmark work and has the ability to unsettle audiences with its half-spoken, half sung surreal text, mixing cabaret with high art and reflecting Schoenberg's own numerological manias. Jocelyn Pook's new work, written specially for tonight's concert, is inspired by her great aunt, Phyllis Williams, who spent much of her life in an asylum struggling to make sense of the voices she heard, and writing her experiences in a series of diaries and notebooks.
Last on