Main content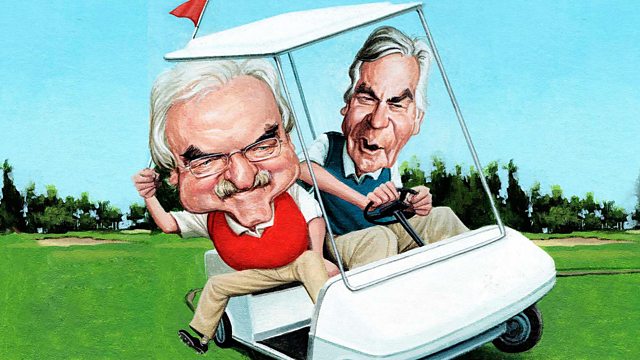 4 Extra Debut. Starting with rugby at Rugby School, Des Lynam and Christopher Matthew visit sporting venues to reminisce and gossip. From November 2012.
Old friends Des Lynam and Christopher Matthew return with a third series of the programme in which they head to sporting venues, in order to enjoy, observe, reminisce and trade tales about some of the greatest pleasures in their lives. This time round, they muse and mutter during a training session at a boxing gym and they reminisce and recount their own experiences of Real Tennis during the British Open. But they begin the series amongst the youthful of a school rugby match at Rugby School.
As a commentator and friend of sporting stars, Des has a fund of stories to tell, and insights to reveal, about the men and women in professional sport - their lives, their characters, their training regimes, their triumphs and their disasters. But Christopher more than matches him with his own experiences as a lifelong spectator at the highest levels of sport (and, like Des, an occasional participant at the lowest), as well as with his observations on sporting events he finds himself attending for the first time.
Indeed, amusing, informative and entertaining talk between old friends is what these programmes are all about.
Recorded entirely on location, their extended discourses have been edited down to a seamless half hour - with each programme capturing the atmosphere, the passion, the frustration, the humour and, at times, the sheer quaintness, of entertainments regularly enjoyed by millions of people up and down the land.
Producer: Paul Kobrak.
More episodes
Previous
You are at the first episode
Christopher Matthew and Des Lynam at Rugby School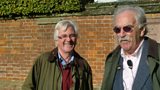 Christopher and Des wondering why William Webb Ellis picked up the ball and ran with it.