Main content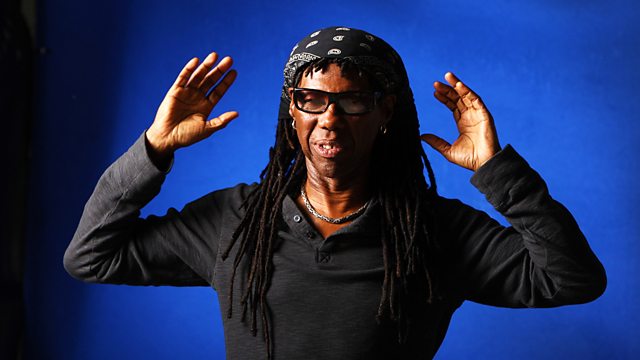 Walking on Planet C
After a cancer diagnosis, musician and hit producer Nile Rodgers walks the streets of New York to help his recuperation, and blogs reminiscences of his musical journey.
Even a cursory look at the writing credits for many of the world's greatest pop hits would reveal the name Nile Rodgers. As well as penning many memorable hit songs with his own band Chic, Rodgers spent the 1970s and 1980s writing and producing acclaimed records for Madonna, David Bowie, Diana Ross, Sister Sledge and Duran Duran. In 2010, Rodgers was diagnosed with an aggressive form of cancer that very nearly claimed his life.
As part of his recovery regime, Nile began to take a daily walk and many times these walks would produce vivid memories that were blogged online later that evening. 'Walking on Planet C' was the name Nile gave to his collection of thoughts and reminiscences and in this programme he recreates some of these well-trodden paths with microphone in hand.
As we're guided throughout his native New York, we visit the site of the infamous Studio 54 discotheque, the Apollo Theatre in Harlem, plus the sometimes rough and ready streets of Manhattan where Rodgers was raised. With 'Walking on Planet C', Nile recounts the story of his life, a story entwined with the social history of the city itself.
Producer: Paul McClean.
Last on
Broadcast

Featured in...
A selection of programmes about music, musicians, songwriting and recording.