Main content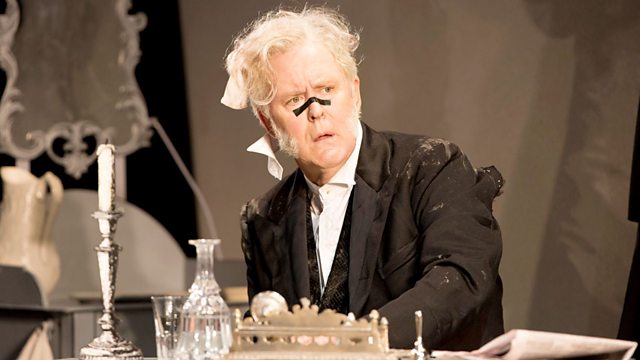 24/11/2012
Tom Sutcliffe and guests Lionel Shriver, Alex Preston and Jim White discuss Jake Gyllenhaal's fast-paced new thriller End of Watch and Pinero's The Magistrate, with John Lithgow.
Tom Sutcliffe and guests Lionel Shriver, Alex Preston and Jim White discuss the week's cultural highlights including Pinero's farce The Magistrate. This production marks the first time that American actor John Lithgow has appeared at the National Theatre - he is best known to English audiences for his role in the US sitcom Third Rock From The Sun.
David Ayer's cop flick "End of Watch" is a fast-paced action thriller, starring Jake Gyllenhaal and Michael Pena with the aim of presenting Los Angeles Police Department as it "really is".
In Michael Kimball's novel "Big Ray" a middle aged man comes to terms with his father's death. Told in five hundred brief entries, it's written in the form of a memoir, detailing the narrator's abuse at the hands of a father who was defined by his obesity and his violence.
"Gaiety is the Most Outstanding Feature of the Soviet Union" is the title of one of two exhibitions opening at the Saatchi Gallery in London. It takes its name from a quote by Joseph Stalin and highlights work by an exciting group of 20 artists who have recently emerged in Russia. The second exhibition "Breaking The Ice: Moscow Art, 1960s-80s" features leading underground artists who lived and worked in Moscow during a period described as a "golden renaissance" in Russian art.
The Fear is a new mini-series on Channel 4, starring Peter Mullan as Brighton crime boss turned entrepreneur and Anastasia Hille as his wife. Pursuing his dream of rebuilding Brighton's derelict West Pier, Richie Beckett's hard-earned respectability is threatened by two new enemies: an invading Albanian mafia and an aggressive form of early onset dementia. It's written by Richard Cottan (Wallander, Hancock & Joan) and also stars Richard E Grant.
Producer: Hilary Dunn.
Last on
Broadcast

Subscribe to the Saturday Review podcast
Podcast
Sharp, critical discussion of the week's cultural events, with Tom Sutcliffe and guests