Main content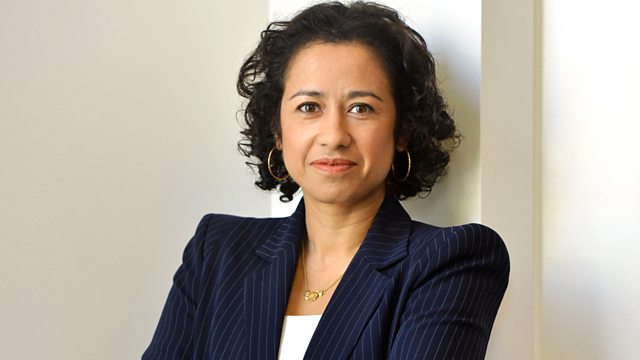 Napoleon Rising, Great Expectations, Iran, Victoria and Albert Museum
With Samira Ahmed. Including a visit to the Victoria and Albert Museum's new permanent gallery displaying over 200 pieces from its collection of furniture, spanning 600 years.
Samira Ahmed discusses Radio 3's world premiere of a play by Anthony Burgess. Napoleon Rising was written initially for Stanley Kubrick but will be given its first airing at 8.30pm this Sunday evening as part of our Napoleon season - a series of programmes which explore Napoleon's huge influence on writers, composers and artists. The critic, Kevin Jackson and Burgess' biographer, Andrew Biswell, will be on hand to assess Sunday's production and the place of Napoleon Rising in the Burgess canon.
Samira will also be weighing up the latest film version of Great Expectations with its screenwriter, David Nicholls - he of One Day fame; and as another film, Ben Affleck's Argo, storms the UK box office with its vivid account of an episode in the Iranian revolution, James Buchan, who has just published a history of the period, will be joined by Azar Nafisi to reflect on the consequences of those tumultuous days in 1979 which brought Ayatollah Khomeini to power.
Closer to home - the designer, Tom Dixon and the historian, Amanda Vickery, will be considering the Victoria and Albert Museum's homage to furniture, which opens on Saturday 1st December. That's all in Night Waves with Samira Ahmed at ten o'clock.
Producer Zahid Warley.
Great Expectations
Charles Dickens' Great Expectations, adapted for the screen by David Nicholls and directed by Mike Newell, is released in UK cinemas on Friday 30th November.
V&A: Furniture
London's V&A Museum will open its new furniture gallery on 1 December 2012. The gallery will tell the story of furniture design and production spanning the past 600 years through a display more than 200 pieces.
Napoleon Rising
Napoleon Rising, a drama charting Napoleon Bonaparte's rise in the early years of the French revolution. Written by Anthony Burgess but never performed in his lifetime, it has been adapted for radio by Anjum Malik. Part of Radio 3's Napoleon season, marking 200 years since his famous retreat from Moscow.
On BBC Radio 3 at 20:30 on Sunday 2nd December.