Main content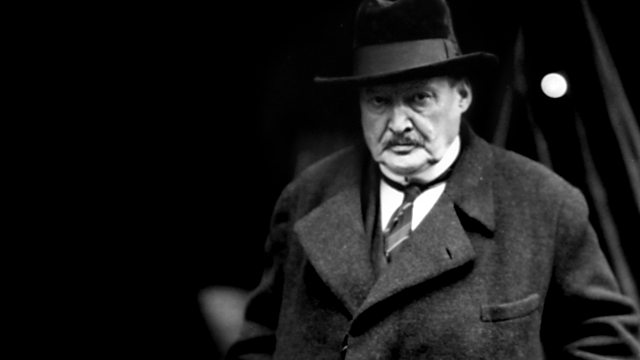 Donald Macleod explores Glazunov's life during turbulent political times in Russia.
Described as the "Last of the Mohicans", Aleksandr Glazunov was a composer of immense stature, who as Director of the St Petersburg Conservatoire, protected his students during revolutionary events in Russia.
In 1899, Glazunov was appointed Professor of Instrumentation at the St Petersburg Conservatory. During that same year he composed a number of works, including his popular ballet The Seasons, and also a Cantata in Memory of Pushkin's 100th birthday. This was a creative peak for Glazunov - he composed many of his best works over the following few years.
By 1904-5, Glazunov and Rimsky-Korsakov found themselves caught up in politics at the conservatoire. In the eyes of the students, both composers became heroes, although they started to receive hate mail, and the police stopped performances of their music. It was during the start of these turbulent times that Glazunov composed one of his best known works today, his Violin Concerto.
In 1905 Glazunov was appointed Director of the Conservatoire, and from this point he started to compose less and less, as he became caught up in the politics of that institution. He did travel to England where he received honorary doctorates from Oxford and Cambridge, and by 1913, had turned to music for the stage again, with his The King of the Jews.