Main content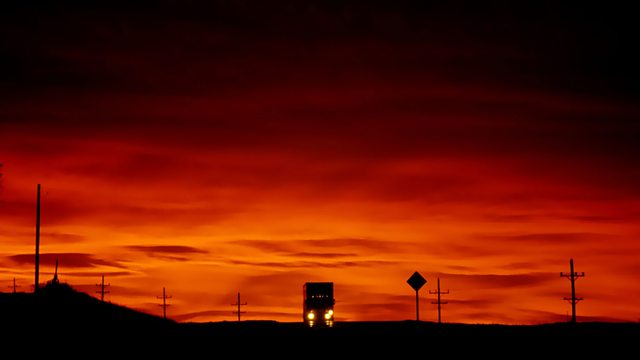 30/11/2012
Nicola Christie's selection includes the first UK broadcast of Jan Zelenka's serenata Il Diamante.
12:32 AM
Zelenka, Jan Dismas [1679-1745]
Il Diamante - serenade (ZWV.177)
Hana Blaziková (soprano, Terra), Marie Fajtová (soprano, Amore), Stanislava Mihalcová (soprano, Giunone), Gabriela Eibenová (soprano, Venere), Carlos Mena (countertenor, Imeneo), Inégal Ensemble, Adam Viktoria (director)
2:10 AM
Hasse, Johann Adolf (1699-1783)
Son qual misera Colomba (from 'Cleofide')
Emma Kirkby (soprano, Cleofide), Capella Coloniensis, William Christie (conductor)
2:16 AM
Pisendel, Johann (1687-1755)
Sonata in C minor for 2 oboes
Michael Niesemann & Alison Gangler (oboes), Musica Antiqua Köln, Reinhard Goebel (conductor)
2:21 AM
Quantz, Johann Joachim [1697-1773]
Trio (QV 218) in E flat major
Nova Stravaganza
2:31 AM
Aulin, Tor [(1866 - 1914)]
Violin Concerto No.3 (Op.14) in C minor
Stig Nilsson (violin), Oslo Philharmonic Orchestra, Michel Plasson (conductor)
3:04 AM
Grieg, Edvard (1843-1907)
3 Pieces from Slåtter (Op.72)
Havard Gimse (piano)
3:13 AM
Grieg, Edvard (1843-1907)
Gammelnorsk Romance met Variasjoner - orig for 2 pianos arr for orchestra (Op.51)
Bergen Philharmonic Orchestra, Ole Kristian Ruud (conductor)
3:37 AM
Morley, Thomas [c.1557-1602], Elgar, Edward [1857-1934]
Burial Sentences (Morley) & They are at rest (Elgar)
Gabrieli Consort, Paul McCreesh (director)
3:50 AM
Kapsberger, Giovanni Girolamo (c.1580-1651)
Seconda arpeggiata (Libro primo d'involatura di chitarrone; Venezia, G.A.Pfender, 1604)
Hugh Sandilands (chitarrone)
3:52 AM
Meder, Johann Gabriel (1729-1800)
Sinphonia No.4, from Six Sinphonie (Op.1)
Netherlands Radio Chamber Orchestra, Anthony Halstead (conductor)
4:05 AM
Beethoven, Ludwig van [1770 -1827]
9 Variations on 'Quant' e piu bello' by Paisiello for piano (WoO.69)
Theo Bruins (piano)
4:12 AM
Auber, Daniel-Francois-Esprit (1782-1871)
Bolero - Ballet music no.2 from 'La Muette de Portici'
Slovak Radio Symphony Orchestra, Ondrej Lenard (conductor)
4:19 AM
Chopin, Fryderyk [1810-1849]
Rondo in C (Op. 73) for 2 pianos
Dina Yoffe & Daniel Vaiman (pianos)
4:31 AM
Madetoja, Leevi (1887-1947)
Overture (Op.7) (1911)
Finnish Radio Symphony Orchestra, John Storgårds (conductor)
4:40 AM
Mozart, Wolfgang Amadeus (1756-1791)
Andante for flute and orchestra in C major (K.315)
Anita Szabo (flute), Hungarian National Philharmonic Orchestra, Zoltán Kocsis (conductor)
4:46 AM
Bach, Johann Sebastian (1685-1750)
Double Concerto in C minor (BWV.1060)
Hans-Peter Westermann (oboe), Mary Utiger (violin), Camerata Köln
5:00 AM
Moszkowski, Moritz (1854-1924)
Valse for piano in E major (Op.34 No.1)
Dennis Hennig (piano)
5:09 AM
Dvorák, Antonín (1841-1904)
Piano Quintet in A major (B.155) (Op.81)
Menahem Pressler (piano), Orlando Quartet
5:42 AM
Zelenka, Jan Dismas (1679-1745)
1st movement from Sinfonia a 8 Concertanti in A minor (ZWV.189)
European Union Baroque Orchestra, Roy Goodman (director)
5:50 AM
Chopin, Fryderyk (1810-1849)
Fantasia on Polish airs for piano and orchestra (Op.13) in A major
Magdalena Lisak (piano), Il Giardino Armonico, Giovanni Antonini (conductor)
6:05 AM
Haydn, (Franz) Joseph (1732-1809)
Trio for strings in B flat major (Op.53 No.2) arr. from Piano Sonata (H.16.41)
Leopold String Trio
6:13 AM
Gesualdo, Carlo [c.1561-1613], arr. Maxwell Davies, Peter [b.1934]
2 Motets arr. for brass quintet
The Graham Ashton Brass Ensemble
6:22 AM
Boeck, August de (1865-1937)
Fantasy on two Flemish Folk Songs (1923)
Flemish Radio Orchestra, Marc Soustrot (conductor).