Main content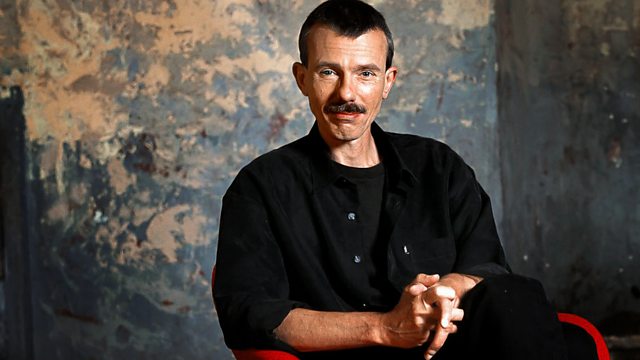 28/11/2012
Jonathan Swain presents Trio Wanderer playing trios by Beethoven and Rachmaninov in Copenhagen.
Jonathan Swain presents Trio Wanderer playing trios by Beethoven and Rachmaninov, recorded in Copenhagen.
12:31 AM
Beethoven, Ludwig van [1770 -1827]
Trio for piano and strings (Op.70'1) in D major "Ghost"
Trio Wanderer
12:59 AM
Rachmaninov, Sergey [1873-1943]
Elegiac trio for piano and strings no. 2 (Op.9) in D minor
Trio Wanderer
1:45 AM
Papandopulo, Boris (1906-1991)
Dodolice: a traditional folk ceremony for soprano, piano and girls' choir (Op. 27)
Slovenian Chamber choir , Miljenka Grdan (soprano), Vladimir Krpan (piano), Vladimir Kranjcevic (conductor)
2:06 AM
Schobert, Johann (c.1735-1767)
Keyboard Concerto in G major
Eckart Sellheim (fortepiano), Collegium Aureum, Franzjosef Meier (conductor)
2:31 AM
Debussy, Claude (1862-1918)
La Mer - 3 symphonic sketches for orchestra
BBC Philharmonic, Yan Pascal Tortelier (conductor)
2:55 AM
Kodály, Zoltán (1882-1967)
Missa Brevis
Danish Radio Choir, Frederik Hedelin (organ), Stefan Parkman (director)
3:29 AM
Weber, Carl Maria von (1786-1826)
Concertino for clarinet and orchestra in E flat major, Op.26
Kari Kriikku (clarinet), Finnish Radio Symphony Orchestra, Sakari Oramo (conductor)
3:40 AM
Giustini, Lodovico (1685-1743)
Sonata I in G minor
Wolfgang Brunner (fortepiano)
3:50 AM
Durante, Francesco (1684-1755)
Concerto per quartetto for strings No.3 in E flat major
Concerto Köln
4:00 AM
Schubert, Franz (1797-1828)
3 Lieder - Die Forelle (Op.32); Nacht und Träume (Op.43 No.2); Der Musensohn (Op.92 No.1)
Barbara Hendricks (soprano), Leif Ove Andsnes (piano)
4:09 AM
Benoit, Peter (1834-1901)
Overture to Charlotte Corday (1876)
Flemish Radio Orchestra , Jan Latham-Koenig (conductor)
4:19 AM
Françaix, Jean (1912-1997)
Gai Paris for wind ensemble
The Wind Ensemble of the Hungarian Radio Orchestra
4:31 AM
Strauss, Johann Jr (1825-1899)
Rosen aus dem Süden, waltz (Op.388)
Danish Radio Concert Orchestra, Roman Zeilinger (conductor)
4:40 AM
Spohr, Louis (1784-1859)
Fantasia in C minor (Op.53)
Mojca Zlobko (harp)
4:50 AM
Valentini, Giuseppe (1681-1753)
Fra bianchi giglie, a 7
La Capella Ducale, Musica Fiata Köln
4:59 AM
Chopin, Frédéric (1810-1849)
Ballade No.1 (Op.23)
Hinko Haas (piano)
5:09 AM
Tchaikovsky, Pyotr Il'yich (1840-1893)
Slavonic March in B flat minor 'Marche slave' (Op.31)
BBC Philharmonic, Rumon Gamba (conductor)
5:19 AM
Schumann, Robert (1810-1856)
Adagio and allegro in A flat (Op.70), for horn or other and piano
Li-Wei (cello), Gretel Dowdeswell (piano)
5:29 AM
Telemann, Georg Philipp [1681-1767]
Quartet in D Minor for flutes and basso continuo from 'Musique de Table' TWV 42:d1
Les Ambassadeurs
5:44 AM
Bach, Johann Sebastian (1685-1750)
Motet: Singet dem Herrn ein neues Lied (BWV.225)
The Sixteen, Netherlands Radio Chamber Orchestra (Barockformation), Ton Koopman (conductor)
5:59 AM
Beethoven, Ludwig van [1770 -1827]
Concerto for piano and orchestra no. 2 (Op.19) in B flat major
Maria João Pires (piano), Orchestra of the 18th Century, Frans Brüggen (conductor).