Main content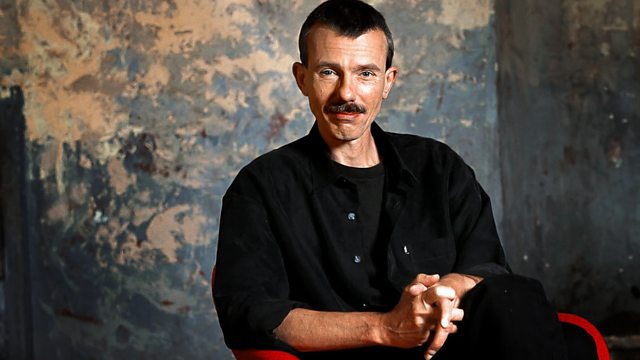 27/11/2012
Jonathan Swain presents Czech performances of concerti from 18th-century Prague. Includes music by Jiranek, Rosetti and Pokorny.
Jonathan Swain presents Czech performances of concerti from 18th Century Prague. Includes Jiránek, Rosetti and Pokorný.
12:31 AM
Pokorný, Frantisek Xaver [(1729-1794)]
Concerto for Horn, Timpani and Strings in D major
Radek Baborák (french horn) Prague Chamber Orchestra, Antonin Hradil (conductor)
12:47 AM
Jiránek, Frantisek [1698-1778]
Concerto for flute, strings and basso continuo in G major
Jana Semerádová (flute and artistic director) Collegium Marianum
12:58 AM
Schumann, Robert (1810-1856)
Faschingsschwank aus Wien (Op.26)
Leif Ove Andsnes (piano)
1:20 AM
Rosetti, Antonio [c.1750-1792]
Concerto for horn and orchestra (C. 38) in D minor
Radek Baborák (french horn) Prague Chamber Orchestra, Antonin Hradil (conductor)
1:41 AM
Jiránek, Franti?ek [1698-1778]
Concerto for violin and orchestra in D minor
Marina Katarzhnova (baroque violin) Collegium Marianum
1:57 AM
Reinecke, Carl (1824-1910)
Trio for oboe, horn and piano in A minor, (Op.188)
Jaap Prinsen (horn), Maarten Karres (oboe), Ariane Veelo-Karres (Piano)
2:20 AM
Jiranek, Frantisek [1698-1778]
Sinfonia in F major
Collegium Marianum
2:31 AM
Mozart, Wolfgang Amadeus (1756-1791)
Symphony no.39 (K.543) in E flat major
Bergen Philharmonic Orchestra, Eivind Aadland (conductor)
3:02 AM
Shostakovich, Dmitry [1906-1975]
Quintet for piano and strings (Op.57) in G minor
Aronowitz Ensemble
3:34 AM
Moniuszko, Stanislaw (1819-1872) arr. Stanislaw Wiechowicz & Piotr Mazynski
4 Choral Songs
Polish Radio Choir; Marek Kluza (director)
3:43 AM
Klami, Uuno (1900-1961)
Numisuutarit (suite for orchestra)
Finnish Radio Symphony Orchestra, Jukka-Pekka Saraste (conductor)
3:51 AM
Chopin, Frédéric (1810-1849)
Ballade no.3 in A flat (Op.47)
Teresa Carreño (piano)
4:00 AM
Bruhns, Nicolaus (1665-1697)
Cantata - 'Paratum cor meum'
Guy de Mey, Ian Honeyman (tenors), Max van Egmond (bass), Ricercar Consort
4:13 AM
Locatelli, Pietro Antonio (1695-1764)
Concerto in E flat (Op.7 No.6), 'Il pianto d'Arianna'
Amsterdam Bach Soloists
4:31 AM
Groneman, Albertus (1710-1778)
Concerto in G major for solo flute, two flutes, viola & basso continuo
Jed Wentz (solo flute), Marion Moonen, Cordula Breuer (flutes), Musica ad Rhenum
4:39 AM
Jan z Lublina (Jan von Lublin) (16th century)
3 Dances
Marek Toporowski (chamber organ)
4:43 AM
Trad. American arr. Rutter, John (b. 1945)
Rise up shepherd, and follow
Russell Braun (baritone), Toronto Mendelssohn Youth Choir, John Rutter (conductor)
4:46 AM
Haydn, (Johann) Michael (1737-1806)
Cantata: Lauft, ihr Hirten allzugleich (Run ye shepherds, to the light)
Salzburger Hofmusik
4:55 AM
Grainger, Percy (1882-1961)
Hill-Song No.1
Melbourne Symphony Orchestra, Geoffrey Simon (conductor)
5:09 AM
Schäfer, Dirk (1873-1931)
Adagio patetico, 3rd movement from Piano Quintet, Op.5 (1901)
Jacob Bogaart (piano), Orpheus String Quartet
5:18 AM
Scarlatti, Alessandro (1660-1725)
Sinfonia amore, pace e providenza
Stavanger Symphony Orchestra, Fabio Biondi (conductor)
5:22 AM
Suk, Josef (1874-1935)
Pohadka Zimniho Vecera (Op.9)
Prague Radio Symphony Orchestra, Rudolf Vasata (conductor)
5:39 AM
Ravel, Maurice (1875-1937)
String Quartet in F major
Bartók Quartet
6:07 AM
Rodrigo, Joaquín (1901-1999)
Concierto de Aranjuez
Norbert Kraft (guitar), Winnipeg Symphony Orchestra, Kazuhiro Koizumi (conductor).