Main content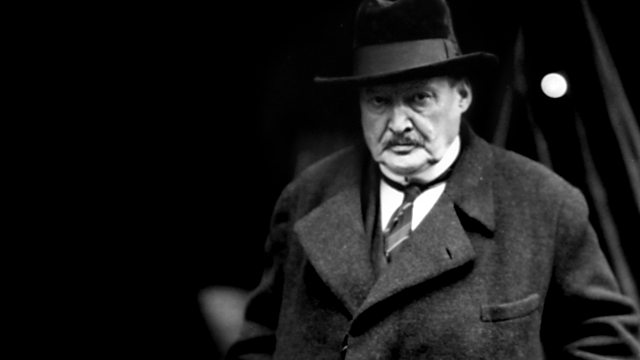 Donald Macleod explores the early life and career of Glazunov, when he initially demonstrated interests such as exoticism, which can be heard in his Spanish Song.
Described as the "Last of the Mohicans", Aleksandr Glazunov was a composer of immense stature, who as Director of the St Petersburg Conservatoire, protected his students during revolutionary events in Russia. Glazunov, who studied with Balakirev and Rimsky-Korsakov, took the Russian public by storm with his First Symphony, before he'd even turned eighteen. Deemed to be the future leader of the Nationalist music movement, his symphony caught the attention of the timber merchant Mitrofan Belyayev, who then patronised Glazunov including publishing the young composer's works. By 1899 he was appointed professor at the St Petersburg Conservatoire, where he eventually became Director. Although Glazunov experienced many successes in Russia and abroad, such as his ballet The Seasons, and his Violin Concerto, he eventually became too involved in conservatoire politics, and composing took second place. During revolutionary events in Russia, Glazunov shielded his students as far as he could, in particular standing up against anti-Semitism. However the strains of daily life and Conservatoire politics were eventually too much, and Glazunov left Russia in 1928, and never returned. By this time his music was considered old fashioned, and he himself a relic of a bygone age. After launching himself into a busy conducting tour of Europe, he eventually died in Paris in 1936.
Donald Macleod explores the early life and career of Aleksandr Glazunov. Originally tutored by Rimsky-Korsakov, and to a lesser extent Balakirev, Glazunov initially demonstrated similar musical interests such as Exoticism, which can be heard in his Spanish Song. He was soon viewed as the golden boy, with the premiere of his First Symphony, although some critics suggested that his family must have paid for the work to be produced by other musicians.
The First Symphony was a huge success, and Glazunov was soon introduced to Mitrofan Belyayev, who went on to publish and promote Glazunov's works in Russia and abroad. Glazunov amongst other composers would frequently attend Friday evening gatherings at Belyayev's house, where they'd all try out their new works, including Glazunov's First String Quartet. Glazunov's pieces were soon being regularly performed during the Russian Symphony Concert season, and he started to produce a number of orchestral works, including his two Overtures on Greek Themes.
More episodes
Previous
You are at the first episode