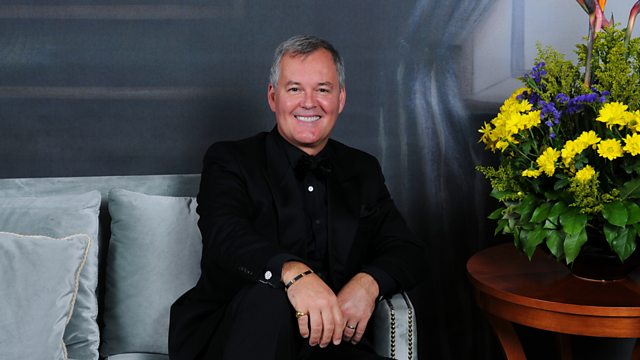 When Bossman Jay Lost His Ears
1/1
Radio legend Jay Crawford had his career cruelly cut short due to loss of hearing. He was a genuine legend in Scottish radio circles, in 1974 he was the youngest full time DJ in the UK and by the time his career ended in 2011 he was the boss of one of the country's biggest stations.
At the end of 2010 he agreed to go on holiday to Mauritius, but as he boarded that plane he had no idea what tragedy was about to strike. A blood clot ended up getting to ears leaving him partially deaf with a crippling case of tinnitus. He now can't listen to music, be in a busy room or go to a concert - all his reasons for living have been taken away. This is his story, in his words about the tragedy that befell him, his family and his legion of fans.
The British Tinnitus Association
The British Tinnitus Association has a trained team of friendly and experienced advisers for anyone who experiences tinnitus or those simply seeking guidance or information about the condition.
Confidential helpline: 0800 018 0527


Deafness Research UK
Deafness Research UK is the only national research charity dedicated to finding new cures, treatments and technologies for deaf, hard of hearing and other hearing impaired people. Through their free Advisory Service, they also provide information and  advice about the medical aspects of deafness and hearing loss.
Freephone: 0808 808 2222 (Monday-Friday 9.30am-5.30pm).
Email: info@deafnessresearch.org.uk 


Action on Hearing Loss
Action on Hearing Loss is the new name for RNID. They're working for a world where hearing loss doesn't limit or label people, where tinnitus is silenced and where people value and look after their hearing. They are experts in providing support for people with hearing loss and tinnitus, they provide day-to-day care for people who are deaf and have additional needs, and they supply communication services and training, as well as offering practical advice to help people protect their hearing. Their helpline offers free confidential and impartial information on a whole range of subjects relating to deafness, hearing loss and tinnitus.
If you're worried about your hearing you can also take their free online and telephone hearing check.
Helpline: 0808 808 0123 (freephone)
Textphone: 0808 808 9000 (freephone)