Main content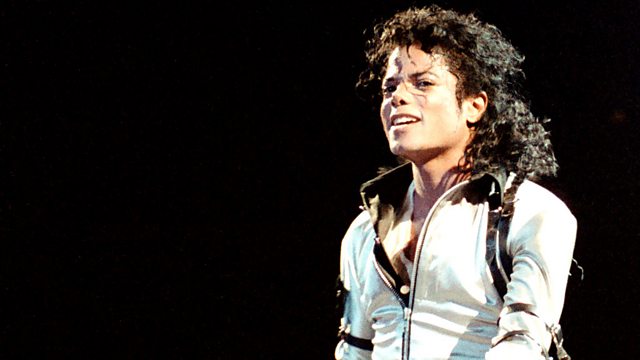 Brian Eno; Michael Hoffman; Spike Lee's Michael Jackson documentary
Kirsty Lang talks to Brian Eno about his new album, Lux. Michael Hoffman discusses his take on the Michael Caine classic Gambit. Spike Lee's Michael Jackson documentary reviewed.
With Kirsty Lang
Producer and musician Brian Eno discusses his new album Lux and his new app, which allows listeners to create their own music by selecting a variety of shapes and sounds.
The story behind Michael Jackson's multimillion selling album, BAD 25, is shown in a new Spike Lee documentary. A fan of Jackson, Spike Lee wanted his film to remind audiences of the talent and creativity behind a singer whose troubled life and early death has overshadowed his musical career. Music journalist Jacqueline Springer reviews.
The Coen Brothers have written the screenplay for an updated version of the 1966 Shirley MacLaine and Michael Caine classic film, Gambit. The American director of this new release is Michael Hoffman - whose last film was the Oscar-winning The Last Station, about Leo Tolstoy. He discusses working with Colin Firth, Cameron Diaz and Alan Rickman, and the challenge of making a film whose roots lie in classic British film and TV comedy.
This week sees the release of the film, Nativity 2: Danger In The Manger! - in which David Tennant plays twins. Adam Smith considers other actors who've been given the chance to double their screen-time, if not their salaries.
Producer Olivia Skinner.
Featured
BAD 25

Jacqueline Springer reviews Michael Jackson documentary, BAD 25.

Brian Eno

Interview with Producer and musician Brian Eno.

Twins

Adam Smith considers actors who have played twins in films.

Michael Hoffman

Interview with director Michael Hoffman.