Main content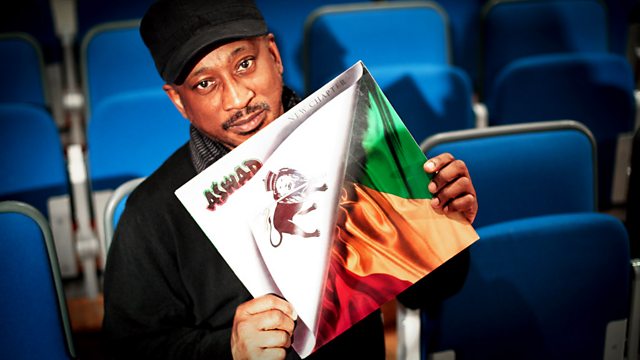 Brinsley Forde (the A-Side)
Brinsley Forde talks to John Wilson about the inspiration behind Aswad's 1981 album 'New Chapter' and performs tracks from it live. From November 2012.
John Wilson continues the series in which he talks to leading performers and songwriters about the album that made them or changed them. Recorded in front of a live audience at the BBC's iconic Maida Vale Studios, each edition includes two episodes, with John initially quizzing the artist about the album in question, and then, in the B-side, the audience puts the questions. Both editions feature exclusive live performances.
'New Chapter' - More than 30 years since its release, Brinsley Forde talks about Aswad's third studio album. Formed in Ladbroke Grove in West London, Aswad are the band that put UK reggae on the map. They were reknowned for their fusion of styles including dancehall, funk, hip-hop and dub and for bringing strong R&B influences to the reggae scene. New Chapter, their first album for CBS, was both a watershed for the group and a benchmark for British reggae and it features tracks like 'Natural Progression', 'Ina Your Rights', 'Candles' and 'African Children'. Released in 1981, it went on to influence the likes of Maxi Priest, Soul II Soul and Massive Attack.
In the B-side of the programme, it's the turn of the audience to ask the questions.
First broadcast on Radio 4, where a new series of Mastertapes began on 11th November.
Clips