Main content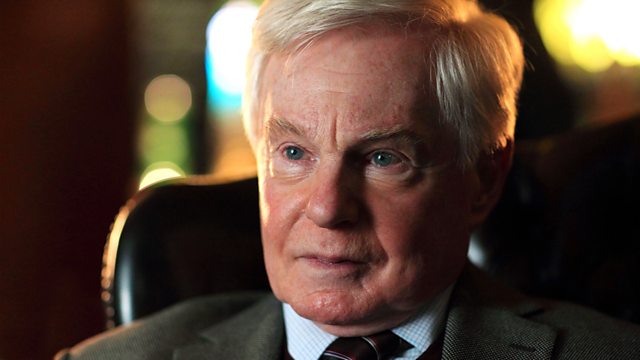 Derek Jacobi, End of Watch, Denise Mina
Mark Lawson interviews actor Derek Jacobi, plus police-drama End of Watch reviewed, and crime writer Denise Mina on her graphic novel version of The Girl With the Dragon Tattoo.
With Mark Lawson.
Actor Derek Jacobi talks about his new TV series, Last Tango In Halifax, co-starring Anne Reid, Sarah Lancashire and Nicola Walker. He also reflects on moving away from traditional character roles, his desire to appear in a film franchise, and whether he would ever return to the role of King Lear.
Crime writer Denise Mina discusses how she has worked on a graphic novel version of Stieg Larsson's best seller The Girl With The Dragon Tattoo, and plans to adapt all three volumes of the Millennium Trilogy - each in two parts.
Jake Gyllenhaal stars in police drama End Of Watch. Based around the patrol teams in one of LA's toughest neighbourhoods, South Central, the film chronicles the day-to-day work of Gyllenhaal and his partner (Michael Peña). Naomi Alderman reviews.
David Gilmour's concert DVD is being released as an App. Beck's forthcoming work, Song Reader, is to be released in the form of 20 new songs available only as online sheet music. Neil McCormick, author and the Daily Telegraph's chief rock music critic, considers why musicians are finding new ways of bringing their music to listeners.
Producer Claire Bartleet.
Featured
Derek Jacobi

Interview with actor Derek Jacobi.

End Of Watch

Naomi Alderman reviews police drama End Of Watch.

Denise Mina

Interview with crime writer Denise Mina.

Musical Innovations

Neil McCormick on why musicians are finding new ways of bringing their music to listeners.