Main content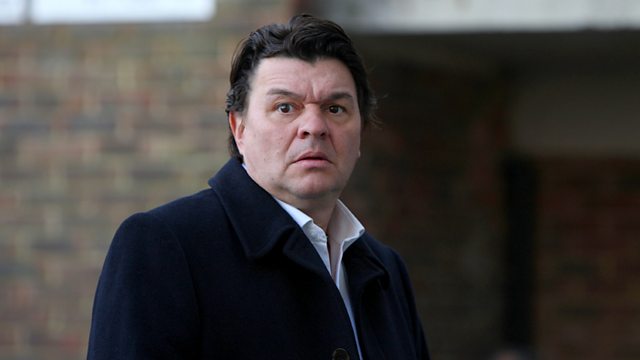 13/11/2012
Patrick tries his best to get Cora to open up, but things fail to go to plan. Syed believes he and Christian can put the past behind them until Masood delivers some sad news.
Derek thinks Lauren's a bad influence on Alice, to Tanya's outrage. Max drives Derek to a council estate where he reveals he's found Jackie Bosch. However, Jackie's not at all what Derek's expecting, has only an unflattering recollection of their few dates and remembers he bullied David Wicks. Humiliated, Derek storms out, threatens he won't keep Max's secrets any longer if he crosses him again and drives off, leaving Max stranded.
On Masood's advice, Syed tries to talk to Christian; he's buoyed when Christian agrees to talk and invites him for lunch. Zainab struggles not to interfere, but tells Syed to do what he thinks is best. Meanwhile, Christian tells a devastated Roxy he's moving to America. After receiving relationship advice from Tamwar and Tanya, Syed enquires for work in the salon and is researching marriage counselling when a sombre Masood informs him that he's heard from Jane. Christian's approaching the flat for lunch when a furious Syed emerges, flings bin bags of Christian's belongings into the street, yells at him to go to America and slams the door.
Patrick tells Cora about abandoning his sons. Cora refuses to discuss her baby. While Patrick mans the charity shop, Mr Lister arrives with supervisor Mr Parr and accuses Cora of stealing the bag he donated. Cora returns with racing winnings. Mr Parr discovers the bag, but also finds Patrick's bottle of rum. Mr Lister berates Cora for gambling and drinking whilst working. Angry, Cora throws the two men out and Mr Parr fires her. Cora blames Patrick.
Poppy gives Fatboy a makeover and advice on how to woo a girl in the chemist.
Ray comes to Alice's aid when Alexa picks on her and asks for her help with his boxing demonstration. Alice eagerly accepts.
Music Played
Timings (where shown) are from the start of the programme in hours and minutes
Credits
| Role | Contributor |
| --- | --- |
| Christian Clarke | John Partridge |
| Syed Masood | Marc Elliott |
| Masood Ahmed | Nitin Ganatra |
| Zainab Khan | Nina Wadia |
| TamwarMasood | Himesh Patel |
| Derek Branning | Jamie Foreman |
| Max Branning | Jake Wood |
| Jackie Bosch | Frances Lima |
| Cora Cross | Ann Mitchell |
| Patrick Trueman | Rudolph Walker |
| Tanya Cross | Jo Joyner |
| Lauren Branning | Jacqueline Jossa |
| Joey Branning | David Witts |
| Alice Branning | Jasmyn Banks |
| Arthur 'Fat Boy' Chubb | Ricky Norwood |
| Poppy Meadow | Rachel Bright |
| Lucy Beale | Hetti Bywater |
| Roxy Mitchell | Rita Simons |
| Ray Dixon | Chucky Venn |
| Alexa Smith | Saffron Coomber |
| Mr Lister | Nick Wilton |
| Mr Parr | Dominic Kemp |
| Executive Producer | Lorraine Newman |
| Director | Ian White |
| Writer | Pete Lawson |