Main content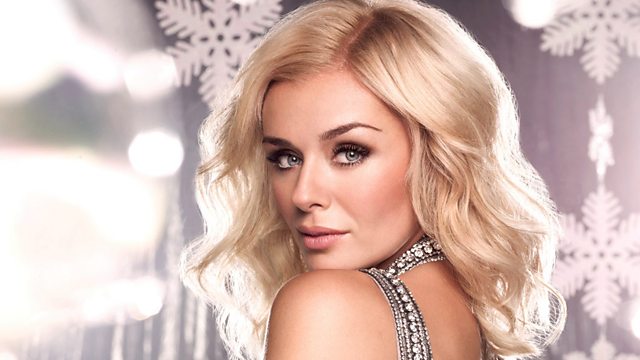 Katherine Jenkins, Al Murray, Dallas Campbell, Mark Forsyth, Cerys Matthews, The Staves
Clive Anderson is joined by the Pub Landlord Al Murray, Katherine Jenkins, Dallas Campbell and Mark Forsyth for an eclectic mix of conversation, music and comedy.
Clive's having a knees-up down the boozer with the Pub Landlord Al Murray, whose new comedy tour sees the Guv tackling such subjects as the Euro and Scots Independence. Al opens his doors to the beautiful British public, serving up his premier brew of ale-inspired acumen and bar-room buffoonery. 'The Only Way Is Epic' UK tour runs until Thursday 29th November. Cheers!
Clive reaches dizzy heights with broadcaster Dallas Campbell whose new BBC One series sees him travel the globe, visiting the world's largest and most ambitious engineering projects. He undertakes some extraordinary feats - from cleaning the windows of the world's tallest building to scuba diving in raw sewage! 'Supersized Earth' is on Wednesday 21st November at 20.00.
Emma Freud gets garrulous with 'The Inky Fool', journalist, blogger and man of many words Mark Forsyth, who's reinvented the reference book, offering a cornucopia of hidden words waiting to be unleashed. Ever thought 'What's that word I'm looking for?' Well, 'The Horologicon' offers spectacularly weird words for familiar situations, such as gongoozler and bingo-mort!
Clive's Living a Dream with Premiere Welsh mezzo-soprano Katherine Jenkins, whose glittering career has seen her perform in honour of Pope John Paul II's Silver Jubilee, the Queen's Diamond Jubilee and in the US on 'Dancing With The Stars'. Katherine's now Away In A Manger with her new album 'This Is Christmas'; a mixture of classic carols and festive favourites.
With music from sibling trio The Staves who perform 'Tongue Behind My Teeth' from their debut album 'Dead & Born & Grown'.
And from another Welsh songstress, Cerys Matthews, who performs the Woody Guthrie song 'Who's Gonna Shoe Your Pretty Little Feet'.
Producer: Cathie Mahoney.
Clips

Al Murray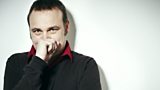 Al Murray, The Pub Landlord is touring 'The Only Way is Epic' until the end of November. He's performing at the Queen's Theatre, London on Sunday 18th , Liverpool Philharmonic Hall on Monday 19th and Bradford St George's Hall on Tuesday 20th November. Check his website.
'The Only Way is Epic' DVD is available from Monday 26th November.
Dallas Campbell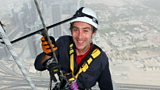 The first episode of 'Supersized Earth' is on BBC One on Wednesday 21st November at 20.00.
The Staves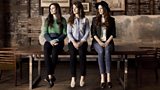 'Dead & Born & Grown' is out now on Atlantic Records. 
The Staves are currently on a UK tour and play Bristol's Thekla on Sunday 18th, London's Village Underground on Monday 19th and Brighton's Komedia on Tuesday 20th November. Check their website for further dates.
Cerys Matthews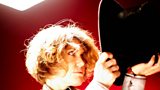 Cerys Matthews is 'Live At The Hippodrome' in London from Wednesday 21st to Saturday 24th November at 20.00. 
Cerys will also embark on her 'Cerys by Candlelight' UK tour next month. Check her website for details.
Listen to Loose Ends anytime, anywhere.