Main content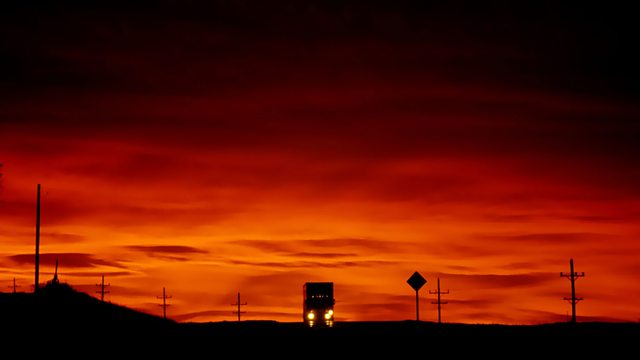 24/11/2012
Susan Sharpe presents Bach's Art of Fugue performed in concert by the Berlin Academy for Ancient Music.
Susan Sharpe presents JS Bach's Art of Fugue in a concert given by the Berlin Academy for Ancient Music.
1:01 AM
Bach, Johann Sebastian [1685-1750]
Die Kunst der Fuge (BWV.1080)
Akademie fur Alte Musik Berlin, Michaela Hasselt (organ, harpsichord), Stephan Mai (director)
2:23 AM
Mozart, Wolfgang Amadeus (1756-1791)
Litaniae Lauretanae (K.195)
Dita Paegle (soprano), Antra Bigaca (mezzo soprano), Martins Klisans (tenor), Janis Markovs (bass), Choir of Latvian Radio and the Riga Chamber Players, Sigvards Klava (conductor)
2:50 AM
Kuula, Toivo (1883-1918)
Prelude and Fugue for orchestra (Op.10) (1909)
The Finnish Radio Symphony Orchestra, Pertti Pekkanen (conductor)
3:01 AM
Albinoni, Tomasi (1671-1750)
Oboe Concerto in D minor (Op.9 No.2)
Carin van Heerden (oboe), L'Orfeo Barockorchester, Michi Gaigg (director)
3:12 AM
Beethoven, Ludwig van (1770-1827)
Symphony No. 1 (Op.21) in C
Finnish Radio Symphony Orchestra, Jukka-Pekka Saraste (conductor)
3:39 AM
Prokofiev, Sergei (1891-1953)
Sonata for violin and piano No.2 (Op.94bis) in D major - arr. from Sonata for flute & piano (Op.94)
Vesko Eschkenazy (violin), Ludmil Angelov (piano)
4:05 AM
Casella, Alfredo (1883-1947)
Barcarola e scherzo
Min Park (flute), Huw Watkins (piano)
4:14 AM
Respighi, Ottorino (1879-1936)
Il Tramonto - poemetto lirico
Andrea Trebnik (soprano), Borromeo String Quartet
4:30 AM
Durante, Francesco (1684-1755)
Concerto per quartetto for strings, No.4 in E minor
Concerto Köln
4:41 AM
Allegri, Gregorio (1582-1652)
Miserere mei Deus for 9 voices
Camerata Silesia, Anna Szostak (conductor)
4:55 AM
Mozart, Wolfgang Amadeus (1756-1791)
Allegro in G minor (KV.312)
Wout van Andel (organ St. Stephen's Church in Nijmegen built by Ludwig Konig, 1776)
5:01 AM
Glinka, Mikhail Ivanovich (1804-1857)
Ruslan and Lyudmila: overture
Oslo Philharmonic Orchestra, Vladimir Jurowski (conductor)
5:06 AM
Karlowicz, Mieczyslaw (1876-1909)
4 Songs - Z nowa wiosna (1892-5?)
Jadwiga Rappé (contralto), Ewa Poblocka (piano)
5:14 AM
Vivaldi, Antonio (1678-1741)
Concerto da Camera in G minor (RV.107)
Camerata Köln
5:23 AM
Méhul, Etienne-Nicolas (1763-1817)
Sonata in D (Op.1 No.1)
Arthur Schoondewoerd (fortepiano)
5:33 AM
Gossec, François-Joseph (1734-1829)
Symphony in D major (Op.5 No.3) 'Pastorella'
Tafelmusik Orchestra, Jeanne Lamon (conductor)
5:49 AM
Roussel, Albert (1869-1937)
Suite from 'Le Festin de l'Araignée (Op.17)
Royal Concertgebouw Orchestra, Bernard Haitink (conductor)
6:07 AM
Mozart, Wolfgang Amadeus (1756-1791)
Sonata in B flat (K.333) (1783-84)
Farkas Gábor (piano)
6:26 AM
Strauss, Richard (1864-1949)
Suite in B flat major for 13 wind instruments (Op.4)
Ottawa Winds, Michael Goodwin (conductor)
6:51 AM
Saint-Saëns, Camille (1835-1921)
Havanaise
Vilmos Szabadi (violin), Marta Gulyas (piano).