Main content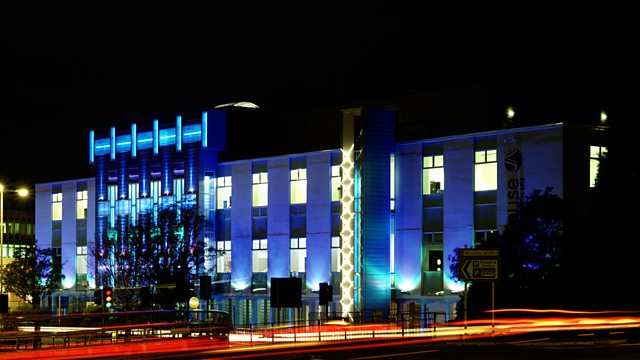 From the Lighthouse in Poole, James Gaffigan conducts the Bournemouth Symphony Orchestra in a performance of Sibelius's dark and foreboding Symphony No 4.
Live from The Lighthouse, Poole
Presented by Martin Handley
The young rising star Benjamin Grosvenor takes centre stage with the Bournemouth Symphony Orchestra for Grieg's Piano concerto. Sibelius's 4th symphony opens the concert - a dark work with a sense of foreboding, but a fascinating piece. Tchaikovsky ends the programme, with his stormy take on Dante's story of the fallen lovers condemned to whirl through hell together for eternity.
Sibelius: Symphony No.4
Benjamin Grosvenor (piano)
Bournemouth Symphony Orchestra
conductor James Gaffigan
The fourth symphony was once considered to be the strangest of Sibelius's symphonies, but today it is regarded as one of the peaks of his output. Sibelius was proud of the work and later said "I am pleased that I did it, for even today I cannot find a single note in it that I could remove, nor can I find anything to add."
Grieg's highly lyrical and romantic piano concerto remains a favourite for both pianists and audiences alike. The final composer in tonight's programme, Tchaikovsky, was one of Grieg's admirers, and said of the work "there prevails that fascinating melancholy which seems to reflect in itself all the beauty of Norwegian scenery."
When Tchaikovsky read Dante's epic The Divine Comedy, an episode from the Inferno fired his imagination: the tale of Francesca, a young woman who has been condemned to eternal damnation because of an illicit love affair. Tchaikovsky vividly depicts the driving winds of hell before a solo clarinet launches Francesca's tale, and the music builds in a long crescendo of passion.
More episodes
Previous
You are at the first episode
Music Played
Bournemouth S O part 1

Bournemouth S O part 2