Main content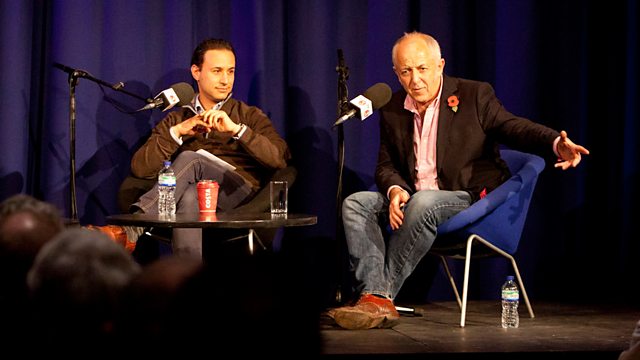 Revolution and Democracy: The Arab Spring
From The Sage Gateshead, Samira Ahmed chairs a discussion about revolution, democracy and the Arab Spring, for the 2012 Free Thinking festival. With Jeremy Bowen and Tarek Osman.
Jeremy Bowen and Tarek Osman discuss Revolution, Democracy and the Arab Spring at the Radio 3 Free Thinking Festival.
What kind of societies will the Arab Spring give birth to? Democratic, Capitalist, Islamic, or Unstable?
The revolutions sweeping the Arab World have led to the introduction of democratic rule in some countries. But is a new kind of non-western democracy emerging, and what are the implications for our world?
Jeremy Bowen is the BBC's Middle East Editor and author of The Arab Uprisings, and Tarek Osman is an Egyptian political economist and author of Egypt on the Brink.
The event is chaired by Night Waves presenter Samira Ahmed and recorded as part of Radio 3's Free Thinking Festival 2012.
The Free Thinking festival of ideas takes place at The Sage Gateshead Friday 2 - Sunday 4 November and is broadcast for three weeks on Radio 3 from Friday 2 November.