Main content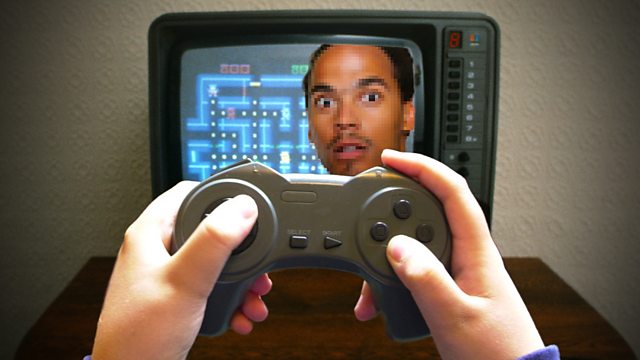 Beats, Bleeps and Bass
Dev explores the influences of early video game music and uncovers the beats, bleeps and beats that have cemented themselves in popular culture.
Dev continues to delve in to the world of video games in part two of Radio 1's Gaming Series.
This week he's going behind the bleeps and beats of early video game music to explore some of the influences it's had on the music industry, the artists it's inspired, sub genres it's created and the social communities that it has brought together.
Music and gaming has had a close relationship ever since those first harsh bleeps traced a virtual ping-pong ball around in the pioneering Atari developed arcade game Pong. These raw 8 bit sounds are often overlooked when credit is being given to the early pioneers of electronic music.
The relevance of the 8 bit and 16 bit beats, that most of us grew up with through the games that we played, are more obvious than ever as the explosion of the gaming industry has firmly cemented it in popular culture and influenced the way in which a whole generation creates music - forcing Pacman and friends from our desktops to our dance floors.
Find out the inspiration behind every beat, bleep and bass line, as Dev explores the communities of artists who owe their interest in music to video games and those who are hacking in to old Game Boys, C64's and other hardware in order to push the limits of this technology and recreate these retro sounds.
We hear from artists such as LA based 8 Bit Weapon, Sabrepulse, Chipzel, electronic artist Ikonika, Nintendocore rockers Horse The Band, Nerdcore rapper Random - a.k.a MegaRan, C64 composer Ben Daglish and the guys responsible for the addictive Scott Pilgrim vs The World game soundtrack - Anamanaguchi.
We'll also be looking at sampling and remixing cultures, hearing from Massive Attack producer Neil Davidge about his recent score for Halo 4, Health about their work on Max Payne 3 and Dutch drum & bass trio Noisia on their soundtrack for the new reboot of the Devil May Cry franchise.
Last on
Broadcast