Main content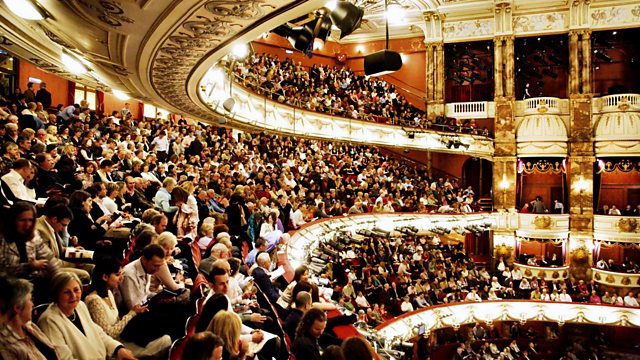 Rossini's Matilde di Shabran
John Shea presents a performance of Rossini's Matilde di Shabran given at the 2012 Pesaro Festival, starring Olga Peretyatko and conducted by Michele Mariotti.
John Shea presents a recording of Rossini's Matilde di Shabran from the 2012 Pesaro Festival conducted by Michele Mariotti with Olga Peretyatko in the title role.
Matilde di Shabran ..... Olga Peretyatko (soprano)
Edoardo ..... .Anna Goryachova (mezzo)
Raimondo Lopez ..... Marco Filippo Romano (baritone)
Corradino ..... Juan Diego Flórez (tenor)
Ginardo ..... Simon Orfila (bass-baritone)
Aliprando ..... Nicola Alaimo (baritone)
Isidoro ..... Paolo Bordogna (baritone)
Contessa d'Arco ..... Chiara Chialli (mezzo)
Egoldo ..... Giorgio Misseri (tenor)
Rodrigo ..... Ugo Rosati (tenor)
Chorus and Orchestra of the Teatro Comunale, Bologna
Michele Mariotti, conductor.