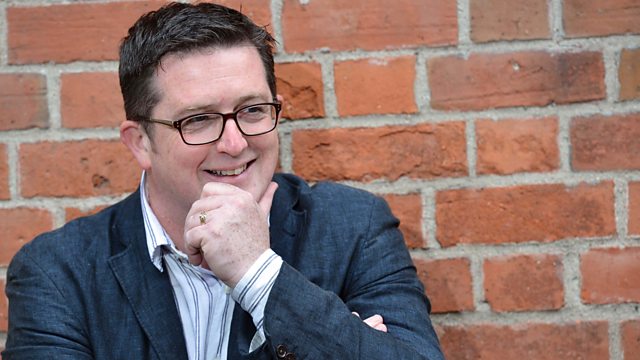 10/11/2012
Join John Toal for big interviews, fascinating people and great craic, plus the best in home-cooked food with recipes from kitchen queen Paula McIntyre. Including News.
Last on
Cider Glazed Sausages with Hot Slaw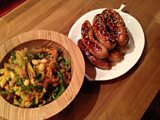 Cider Glazed Sausages with Hot Slaw 
8 jumbo sausages
200ml dry cider
2 tablespoons cider vinegar
2 tablespoons honey
1 tablespoon sesame seeds
Poach the sausages in simmering water for 5 minutes, drain and dry.
Boil the cider, vinegar and honey until the mixture is thick and syrupy.
Fry the sausages in a large pan in a little oil to colour.
Add the glaze and cook for a further five minutes to coat the sausages.
Add the sesame seeds, coat well and serve.
Hot Slaw 
1 medium savoy cabbage, shredded
1 large carrot, peeled and coarsely grated
2 red onions, peeled and finely sliced
2 sticks celery finely sliced
25g raisins
50g peanuts
2 tablespoons cooking oil
2 tablespoons American style mustard
2 tablespoons apple chutney
2 tablespoons cider
1 tablespoon crème fraiche
Heat the oil in a large pan and add the carrot, onion, and celery. Add the peanuts and raisins.
Cook for 4 minutes or until they're golden brown.
Add the cabbage and cook until it starts to wilt.
Season with salt and pepper.
Mix the mustard, chutney and cider together.
Add to the cabbage and cook for 1 minute.
Serve.
Great served with baked potatoes.