Main content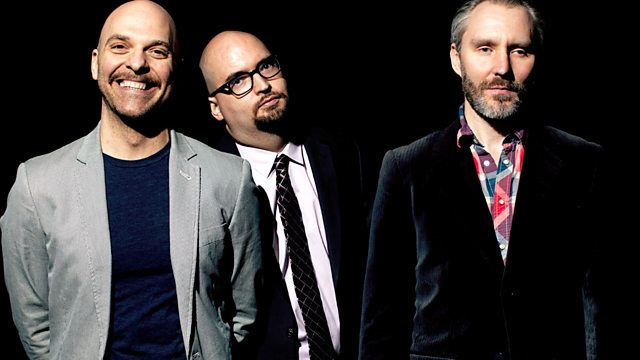 The Bad Plus
Huey is joined by The Bad Plus, who push the boundaries of jazz while keeping it inclusive.
Aw jeah. Huey's here, with the jams in the jar and love in his heart.
This week's guests, The Bad Plus, push the boundaries of jazz whilst making it inclusive at the same time. They've covered everyone from Radiohead to Neil Young but their new album of originals takes them to the next level.
Squeeze are our dons of Sharing Is Caring. One of Huey's favourite bands of all time, Squeeze are celebrating 35 years since their first release.
And as always we'll be wishing you love, peace and soul as we turn the clock and get down with the Soul Train.
Music Played
Add music you love and enjoy it with My Tracks
SOUL TRAIN 79

SHARING IS CARING WITH SQUEEZE

DOO WOP THAT THING

VINYL FETISH WITH TOM RAY FROM STOKE ON TRENT

THE BAD PLUS IN CONVERSATION

THE BAD PLUS IN CONVERSATION: PART TWO

JAM OF THE WEEK