Main content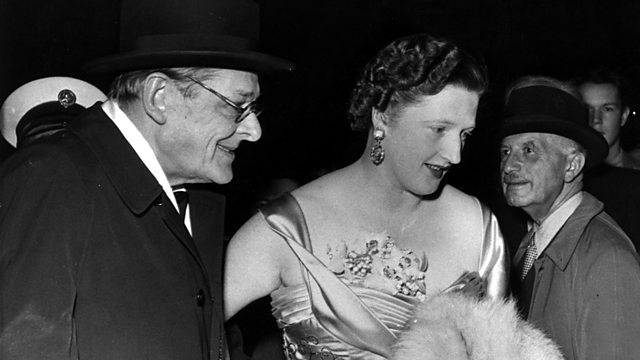 Sir Rex Hunt, Valerie Eliot, Duke Vin, Susan Jeffers, Joe Melia
Matthew Bannister on former governor of the Falkland Islands Sir Rex Hunt, TS Eliot's widow Valerie, sound system DJ Duke Vin, psychologist Susan Jeffers and actor Joe Melia.
Matthew Bannister on
Sir Rex Hunt who was the Governor of the Falkland Islands when the Argentinians invaded. We have eyewitness accounts from Major Mike Norman who commanded the marines and Patrick Watts of the island's radio station.
Also Valerie Eliot who married the poet TS Eliot when he was 68 and she was 30. After his death, she became the gatekeeper of his literary legacy.
Duke Vin who introduced the first Jamaican style sound system to the UK after stowing away on the Empire Windrush.
The psychologist Susan Jeffers, who wrote the best selling book "Feel The Fear and Do It Anyway"
And the actor Joe Melia - playwright Peter Nichols pays tribute.
Sir Rex Hunt
Matthew spoke to former radio presenter Patrick Watts and to Major Mike Norman who was in charge of the marines at the time of the Falklands invasion.
Born 29 June 1926; died 11 November 2012 aged 86.
Valerie Eliot
Last Word spoke to her friends and colleagues Rosemary Goad and Robert McCrum and to the award-winning Poet and Critic, Professor David Morley.  
Born 17 August 1926; died 9 November 2012 aged 86.
Duke Vin
Last Word spoke to West Indian music expert David Katz and to his friend, sound system DJ Gladdy Wax. 
Born 25 October 1928; died 3 November 2012 aged 84.
Susan Jeffers
Matthew spoke to her husband Mark Shelmerdine and to Britain's first 'agony uncle', Phillip Hodson. 
Born 3 March 1938; died 27 October 2012 aged 74.
Joe Melia
Last Word spoke to the playwright Peter Nichols and to TV producer Graham Benson. 
Born 23 January 1935; died 20 October 2012 aged 77.