Main content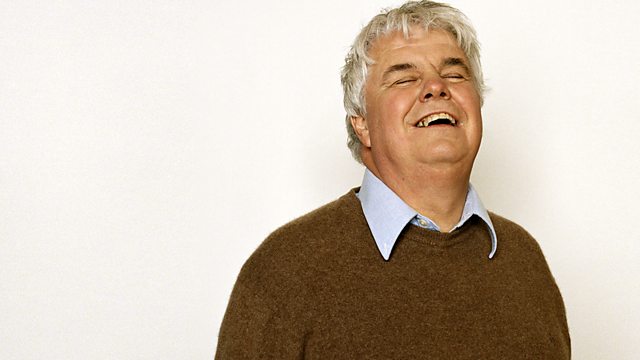 Peter White and Heydon Prowse
Broadcaster Peter White and prankster/satirist Heydon Prowse discuss paperbacks with Harriett Gilbert on subjects as varied as tax havens, Brian Clough and a Regency thriller.
Being blind hasn't ever stopped the broadcaster Peter White from loving football, and that's reflected in his own choice of a good read when he argues in favour of Brian Clough - as captured by Duncan Hamilton who covered Notts Forest during their glory years for the local paper.
By contrast the satirist and prankster Heydon Prowse, fresh from his BBC3 series, 'The Revolution will be Televised', brings a description of tax havens and how they work to the table, in 'Treasure Islands' by Nicholas Shaxson.
Harriett Gilbert meanwhile proposes 'Faro's Daughter', a romantic Regency thriller by Georgette Heyer. We'll see what Peter and Heydon make of that.
Producer: Mark Smalley.
Chapters
Provided You Don't Kiss Me: 20 Years With Brian Clough by Duncan Hamilton

Peter White's Choice

Duration: 08:06

Faro's Daughter by Georgette Heyer

Harriett Gilbert's Choice

Duration: 07:56

Treasure Islands: Tax Havens and The Men Who Stole The World by Nicholas Shaxson

Heydon Prowse's Choice

Duration: 10:11

Books Featured In The Programme

Treasure Islands: Tax Havens and The Men Who Stole The World by Nicholas Shaxson

Provided You Don't Kiss Me: 20 years With Brian Clough by Duncan Hamilton

Faro's Daughter by Georgette Heyer