John Wilson continues with his new series in which he talks to leading performers and songwriters about the album that made them or changed them. Recorded in front of a live audience at the BBC's iconic Maida Vale Studios. Each edition includes two episodes, with John initially quizzing the artist about the album in question, and then, in the B-side, the audience puts the questions. Both editions feature exclusive live performances.
Programme 3, A-side. "The Gift" - 30 years after the band's split, Paul Weller talks about 'The Gift' - the last album for The Jam. The band's only No 1 album, it marked a musical departure from the classic Jam sound to a more soul-influenced style, and it ushered in Weller's ideas for the Style Council. It was an album that didn't just focus on the state of society, it also had a lot to say about where music was going in the 1980s - and it included the classic No 1 'Town Called Malice' as well as 'Running On The Spot' and 'Carnation'. Paul also plays exclusive live versions of some of the tracks on the album.
In the B-side of the programme, it's the turn of the audience to ask the questions and that programme can be heard next Monday at 11.00pm.
Producers: Paul Kobrak & India Rakusen.
Last on
Paul Weller's Desert Island Discs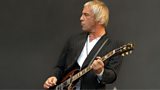 In a rare interview, Paul Weller describes the chronic shyness he had to overcome and how he is still gripped by fear before each performance.
More about Paul Weller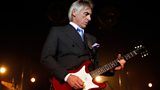 Watch videos, listen to interviews and read reviews of Paul Weller's albums on the BBC's Music pages.