13/11/2012
Helen Castor and her guests discuss listener's questions and the latest research that's making history.
This week:
What next for archaeology on TV now that Time Team has been scrapped, and what has the programme achieved? Tony Robinson joins in the discussion with Professor Sir Barry Cunliffe and Marion Blockley.
Phil Harding takes us up onto the Marlborough Downs in Wiltshire to the spot where he first realised that he wanted to be an archaeologist.
Tom Holland visits Europe's most important Bronze Age site, Flag Fen near Peterborough, to meet Francis Pryor who discovered this ancient causeway exactly thirty years ago.
And the team at Dig Ventures explain how crowd-funding might well be the way that archaeological digs are financed in the future.
Join in the discussion on Facebook or by emailing making.history@bbc.co.uk
Producer: Nick Patrick
A Pier production for BBC Radio 4.
Last on
Making Historians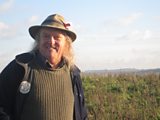 Wessex Archaeologist Phil Harding takes us to the place on the Marlborough Downs where he took part in his first dig back in 1966,the moment he knew he wanted to become an archaeologist.
.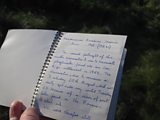 Phil Harding's diary
Flag Fen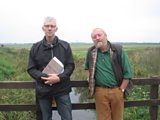 Almost thirty years to the day since it was discovered, Tom Holland visits Flag fen near Peterborough, one of the most important Bronze Age sites in Europe, and Francis Pryor, the man who found it.
Crowd Funding the past
Lisa Westcott Wilkins talks about how they used social media to get people to pay to dig at Flag fen in the summer of 2012. Is this how archaeology should be funded in the future?