Main content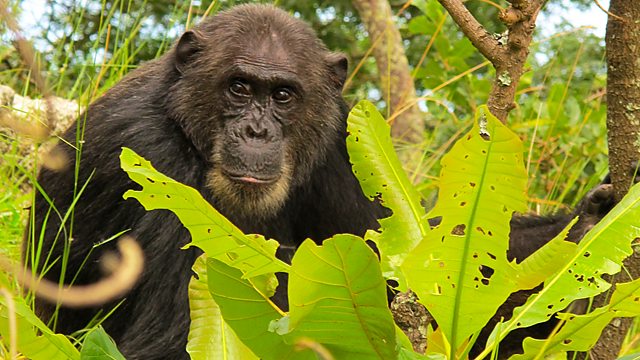 Goliath Grouper/Asiatic Lion/Waxwings
Brett Westwood presents international nature stories, including reports from the Caribbean about the success of goliath groupers and a report from India on the Asiatic Lion.
This week on Saving Species we look at some of the international stories which have caught our attention, from Asia in the East to the United States in the West.
Reporter Mark Brazil travels to the Gir Forest National Park in India to report on the plight of the last lions in Asia. through hunting and loss of habitat, the Asiatic lion was brought to near extinction. In 1972 a sanctuary was set up and from a few lions the sanctuary now holds about 400 individuals.
The Atlantic Goliath Grouper is a huge, majestic fish only found in significant numbers today off the coast of Florida. At up to 2.5m in length, they are outsized only by the few remaining sharks and they are critically endangered across their range due to historical overfishing. Goliaths are now strictly protected in Florida. Helen Scales meets her first wild goliaths in the company of Dr Sarah Frias-Torres from ORCA (Ocean Research and Conservation Association) who is studying many aspects of these huge fish including a survey of scuba divers that she hopes will show that a goliath is worth more alive than dead.
Also in the programme - News from around the world with our regular news reporter, Kelvin Boot. And we'll update you on the activities of the Open University's iSpot.
Last on
Goliath Groupers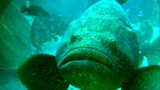 The Goliath Grouper (Epinephelus Itajara) is the largest of the western north Atlantic Groupers, reaching up to 450kg and over 2 meters in length.  Distinguished by their short dorsal spines and broad head, they are extremely vulnerable due to a combination of life history traits such as slow growth, long life (over four decades) and late sexual maturity.
The population of the species declined due to both recreational and commercial fishing, which subsequently led to extinction in many places.  However since a hunting ban was introduced in 1990, the species is now fully protected and numbers are recovering in the Florida area.
Broadcasts