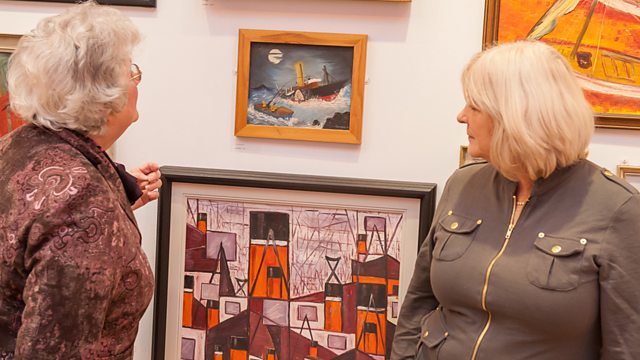 13/11/2012
With 9 to 5: The Musical now playing at the Kings Theatre in Glasgow. Bonnie Langford and Ben Richards "clock in" to discuss recapturing the vibe of that iconic film on stage.
Art Historian, Anne Ellis takes a tour of an exhibition celebrating the life work of renowned Scottish artist George Wyllie and arts writer and chair of Friends of George Wyllie, Jan Patience, discusses the artist's legacy and tells us how it feels to be part of Glasgow Haiku -an exhibition which celebrates the city in a small but poetic way.
Secret State is a new TV adaptation of former Labour MP Chris Mullin's novel, "A Very British Coup". Gabriel Byrne stars as the Deputy Prime Minister thrown into the limelight when his boss disappears. Political commentator, Iain MacWhirter and TV critic, Gareth McLean review the programme for us.
Last on