Main content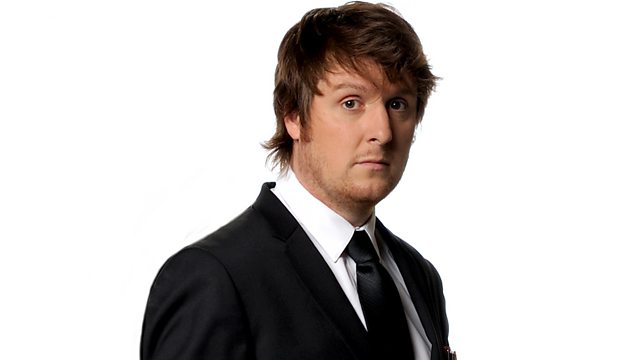 Tim Key and Gogol's Overcoat
Poet, comedian and avid Russophile Tim Key spins his own surreal tale of one of Russian fiction's greatest short stories. With contributions from Alexei Sayle and John Motson.
Tim Key spins his own surreal tale of one of Russian fiction's greatest short stories, whilst contending with his own filthy disgrace of a jacket. With contributions from Alexei Sayle and John Motson.
Tim Key - poet, comedian, and crumpled polymath - is obsessed with Nikolai Gogol's short story "The Overcoat". Written in 1842, it's a fable of a simple clerk, Akakiy Akakievich, whose desire for a new coat to keep the St Petersburg winter at bay forever changes his life...and ultimately destroys him.
Its author - the enigmatic Ukrainian-born writer Nikolai Gogol - is one of Tim's idols. In this deceptively simple yet utterly surreal tale, Gogol spins webs around the reader, foxing them with an unreliable narrator, blending stark realism with the eye-poppingly fantastical, and constantly deconstructing and undercutting the story of poor Akaky Akakievich with his own running commentary.
More than 150 years on, no-one, it seems, quite knows what The Overcoat is really about. Is it a dark satire on the powerlessness of the individual and the tyranny of totalitarian governments? A fantastical, proto-Dadaist fable of devils, toenails and ghostly goings-on? Or a deeply realist moral message to be kind to the poorest in our society?
Tim's off to find out what - if anything - Gogol's mysterious story can tell us...and why The Overcoat feels even more relevant in the 21st century. Is this fable the seed of alternative comedy? Should more of us pay heed to this bizarre morality tale? And above all, isn't it about time Tim replaced his own filthy disgrace of a coat?
Fact blends with surreal fantasy, as Tim gets sidetracked, Gogol-style, into his own private coat Hades...
Featuring contributions from Russian experts Donald Rayfield, Maria Rubins and Konstantin von Eggert - plus East End tailor and Master Cutter Clive Phythian, 'father of alternative comedy' Alexei Sayle, and football commentator and sheepskin coat-wearing icon John Motson.
Last on
Piers Plowright's Pick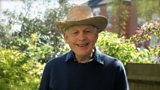 Legendary radio maker Piers Plowright recommends Tim Key and Gogol's Overcoat:
"Writer and comedian Tim Key explores Russia's craziest novel, Nikolai Gogol's Overcoat, with the help of a couple of scholars, a tailor, a rag-trader, some mad music, and his own overcoat.
"A perfectly crafted documentary whose style imitates exactly the surreal absurdity of its subject.
"It's anarchic, unsettling, surprising, and very, very, funny. Key is an inspired presenter because he's inside the story, not to mention the overcoat. Listening to this programme the listener feels liberated from the usual constraints of logic as well as any rules that may have settled like dust over the way documentaries are usually made. And you learn a lot. A small masterpiece."
Broadcasts

Featured in...
Seriously interesting documentaries from Radio 4.

A selection of great documentaries chosen by legendary radio producer Piers Plowright.