Main content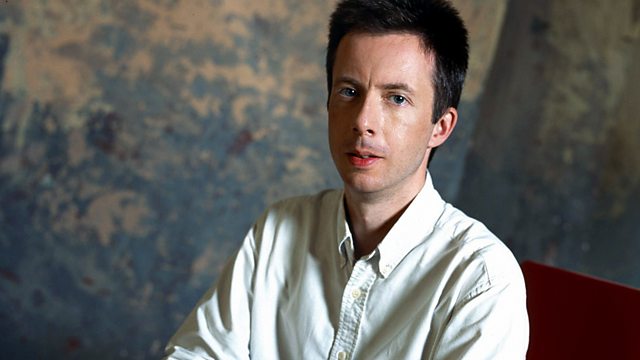 17/11/2012
John Shea presents a programme of Mahler, Faure and Brahms, with the Faure Quartet performing in the Palau de la Musica Catalana in Barcelona.
17-Nov-12
1:01 AM
Mahler, Gustav [1860-1911]
Quartettsatz in A minor (1876)
Fauré Quartet
1:15 AM
Fauré, Gabriel [1845-1924]
Quartet for piano and strings no. 1 (Op.15) in C minor;
Fauré Quartet
1:47 AM
Brahms, Johannes [1833-1897]
Quartet for piano and strings no. 1 (Op.25) in G minor;
Fauré Quartet
2:29 AM
Hubert, Eduardo
Fauré Tango, for piano quartet
Fauré Quartet
2:34 AM
Zarzycki, Aleksander (1834-1895)
Polish Suite (Op.37)
National Polish Radio Symphony Orchestra, Andrzej Straszynski (conductor)
3:01 AM
Stravinsky, Igor (1882-1971)
The Firebird - suite (vers. 1945)
Saarbrücken Radio Symphony Orchestra, Marcello Viotti (conductor)
3:32 AM
Spohr, Louis (1784-1859)
Notturno for wind and Turkish band in C major, Op.34
Octophoros, Paul Dombrecht (conductor)
4:05 AM
Berezovsky, Maxim Sosontovitch [1745-1777]
Choral concerto "Cast Me Not Off in the time of Old Age"
Platon Maiborada Academic Choir, Yulia Tkach (conductor)
4:15 AM
Wassenaer, Unico Wilhelm van (1692-1766)
Concerto No.5 in F minor (from Sei Concerti Armonici 1740)
Combattimento Consort Amsterdam, Jan Willem de Vriend (conductor)
4:26 AM
Grandjany, Marcel (1891-1975)
Rhapsodie pour la harpe (Op.10) (1921)
Rita Costanzi (harp)
4:35 AM
Martinu, Bohuslav (1890-1959)
Polkas and Études for Piano, Book III
Antonín Kubálek (piano)
4:45 AM
Schubert, Franz (1797-1828)
Ganymed (D.544) - from 3 Songs (Op.19 No.3) (Ganymede)
Christoph Prégardien (tenor), Andreas Staier (fortepiano)
4:50 AM
Geminiani, Francesco (1687-1762)
Concerto grosso in D minor (Op.7 No.2)
La Petite Bande, Sigiswald Kuijken (conductor)
5:01 AM
Strauss, Richard (1864-1949)
Dance of the Seven Veils - from Salome (Op.54)
Sydney Symphony Orchestra, Stuart Challender (conductor)
5:11 AM
Felix Mendelssohn Bartholdy (1809-1847);
Variations Sérieuses, (Op. 54)
Reitze Smits (organ) ;
5:23 AM
Vedel, Artemy [1767-1808]
Choral concerto No.5 "With my voice"
Platon Maiborada Academic Choir, Viktor Skoromny (conductor)
5:33 AM
Weiss, Silvius Leopold (1686-1750)
Prelude, Toccata and Allegro in G major
Hopkinson Smith (Baroque Lute)
5:42 AM
Fesch, Willem de (1687-c.1757)
Concerto for 2 flutes and orchestra in G minor (Op.5 No.2)
Musica ad Rhenum
5:52 AM
Chopin, Frédéric (1810-1849)
Rondo in E flat major, Op.16
Ludmil Angelov (piano)
6:02 AM
Haydn, Joseph (1732-1809)
Quartet for strings in D major (Op.64 No.5) 'Lark'
Tilev String Quartet: Georgiu Tilev & Svetoslav Marinov (violins), Ogunian Stantchev (viola), Yontcho Bayrov (cello)
6:20 AM
Janacek, Leos [1854-1928]
Mladi (Youth) - Suite for wind sextet
Anita Szabó (flute), Béla Horváth (oboe), Zsolt Szatmári (clarinet), György Salamon (bass clarinet), Pál Bokor (bassoon), Tamás Zempléni (horn)
6:38 AM
Elgar, Edward [1857-1934]
In the south (Alassio) - overture (Op.50)
BBC Symphony Orchestra, Jirí Belohlávek (conductor).