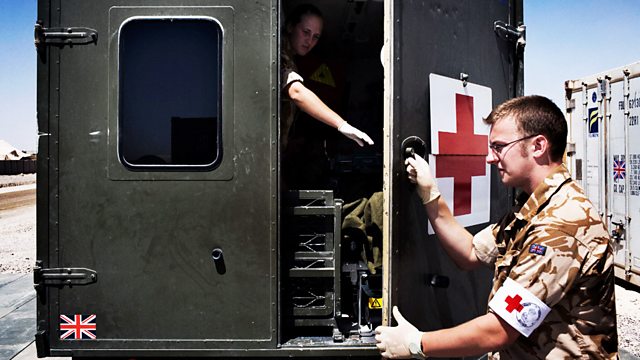 Remembering the Wounded
In a special edition for Remembrance Sunday, Mark Tully remembers those wounded in action or taken ill while in the Services.
We rightly commemorate those who have died defending our country, but is there a danger that we sometimes forget those who are seriously injured in the armed services and those who devote their lives to caring from them?
Mark Tully talks to staff and patients at Headley Court Defence Medical Rehabilitation Unit in Surrey and draws on readings from 20th and 21st century wars in a programme honouring the wounded. He plays music by John Adams, Slim Gaillard and the band of the Royal Army Medical Corps and introduces readings of Wilfred Owen and A.E. Housman. The readers are Toby Jones and Francis Cadder.
Producer: Frank Stirling
A Unique production for BBC Radio 4.
Last on