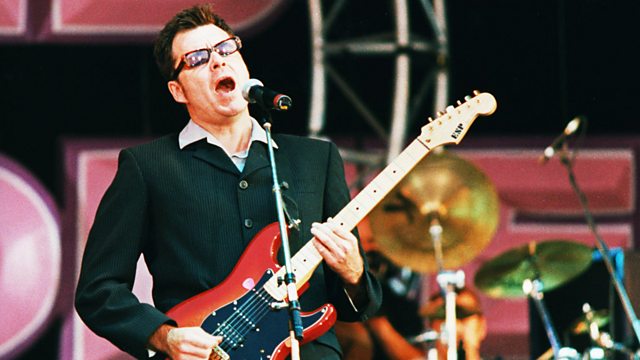 Big Country's Driving to Damascus
Stuart Maconie presents Swansong Ep 3 this week looking at Big Country's 1999 album Driving To Damascus.
Big Country were one of the most successful acts of the 1980's - with a dual guitar sound that's been likened to Thin Lizzy in Kilts- their epic Celtic anthems ontracks like 'Fields of Fire' and 'In A Big Country' sold millions both in the UK and the States. Singer and guitarist Stuart Adamson had previously tasted the limelight with his post-punk outfit The Skids - but it was the mainstream success of Big Country with their uniquely Scottish sound and lyrics emphasizing the plight of the working man that heralded their worldwide fame and to Adamson brought its associated troubles.
In summer 1999 the band entered Rockfield Studios in Monmouth to record Driving To Damascus - it would be their last full album with Adamson. Swansong Ep 3 features honest and revealing interviews with guitarist, Bruce Watson, drummer Mark Brzezicki, album's producer Rafe Mckenna, Eddi Reader and Stuart's daughter Kirsten Adamson who then aged 14 sang backing vocals on the album.
Last on