Main content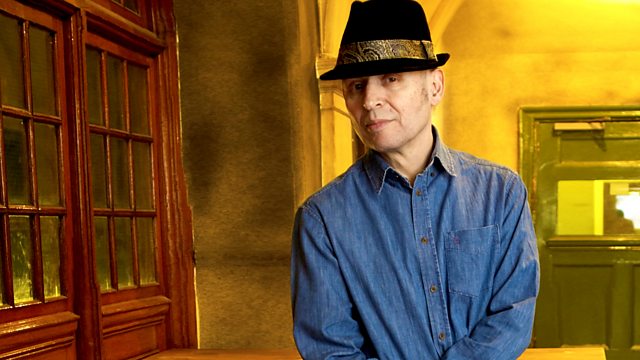 Thursday - Max Reinhardt
Max Reinhardt's selection includes Rhodri Davies, Kid Koala, the Ayonko Asiwa group, The London Lucumi Choir and Ryuichi Sakamoto & Alva Noto.
Last on
Music Played
The Unthanks

Monkey Dung Man

Diversions Vol. 3: Songs From the Shipyards.
Rabble Rouser Music RRM011.

허윤정

Gochum (Geomun-go Dance)

Promo CD.
Hub Music Inc..

John Coltrane Quartet

Like Someone in Love

John Coltrane: Birth of a Legend.
World Music Network RGNET1279CD.

Kid Koala

6 Bit Blues

12 Bit Blues.
Zem CD190x.

Manuella Blackburn

Switched On

Formes Audibles.
Empreintes DIGITales IMED 12117.

Daniel Lippel (guitar)

JS Bach: Suite No. 4 in A major BWV 1010 (originally for Cello, in E flat) - Sarabande

J.S. Bach: BWV 998, 1003, 1010.
Focus Recordings FCR102.

Ayonko Asiwa Group

Ma DiAmia

Koobie Awaree.
Roots World Music.

The Incompetents

Disposable Valentine

Golden Beirut: New Sounds From Lebanon.
Out Here Records OH020.

Ryuichi Sakamoto / Alva Noto

Reverso

Summvs.
Raster-Noton R-N 123.

Amanda Cook

August Stramm

Selected Guitar Works Of William Lovelady.
Natural Studio Records NSRCD019.

London Lucumi Choir

Elegua (Batá / Güiro)

Un Solo Palo No Hace Monte.
London Lucumi Choir Records.

Punch Brothers

Moonshiner

Ahoy EP.
Nonesuch 7559796057.

Brad Mehldau

Jam

Where Do You Start.
Nonesuch 7559-79610-5.

Kemper Norton

Him

Collision / Detection v6.
Front and Follow F&F022EPDL.

Australian Art Orchestra / Young Wagilak Group

Wata

Crossing Roper Bar.
Australian Art Orchestra AAO07.

Aynur

Hejiroke

World Routes recording (Jerusalem International Oud Festival).
BBC Recording.
Broadcast

Late Junction – the 10 most genre-defying albums of the year
Is the synth the ultimate feminist instrument?