Main content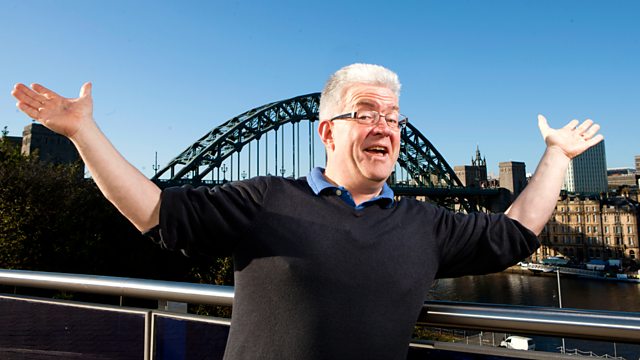 Free Thinking 2012
Ian McMillan presents his cabaret of the word from The Sage Gateshead for the 2012 Free Thinking festival. With Tony Harrison, Don Paterson, Martin Longstaff and Tania Hershman.
Ian McMillan presents Radio 3's 'Cabaret of the word' from the Free Thinking Festival at The Sage Gateshead. His guests include poets Tony Harrison and Don Paterson, musician Martin Longstaff (otherwise known as 'The Lake Poets'), flash fiction supremo Tania Hershman, and Granta Editor Laura Barber.
Tony Harrison's been described as Britain's foremost film and theatre poet. Amongst other poems he performs one of his best-loved works 'Them and [Uz]',first published in the School of Eloquence and Other Poems (1981).
His most recent collection of poetry is Under the Clock (2005), and his Collected Poems, and Collected Film Poetry, were both published in 2007.
Don Paterson has published five collections of poetry, two books of aphorisms, a number of edited anthologies, and a commentary on Shakespeare's Sonnets. He is currently working on a new collection of poetry, a technical manual on ars poetica, and a prose book about music. He's been awarded the T S Eliot Prize twice and has been Poetry Editor for Picador since 1997. His Selected Poems have just been published by Faber
Laura Barber is Editorial director of Granta books and Portobello Books. She has also been the Editorial Director of the Penguin Classics list, covering the 'Black Classics', from Homer to D. H. Lawrence, the 'Modern Classics', and the New Penguin Shakespeare Series.
Tania Hershman has written two pieces of 'Flash Fiction' on the subject of 'editing' especially for The Verb. Her short story collection 'My Mother was an Upright Piano' is published by Tangent Books.
Martin Longstaff from Sunderland is 'The Lake Poets' - he performs 'City by the Sea' and 'Shipyards', both show what has been called his 'honest and hauntingly emotive blend of acoustic music'.