Main content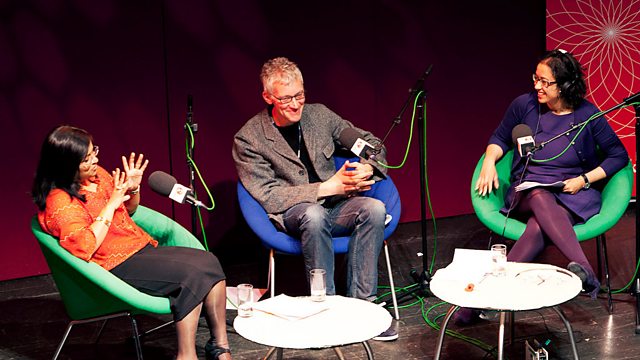 Islam and Christianity: The Essential Difference
For Free Thinking 2012, Samira Ahmed presents a discussion in which historian Tom Holland and theologian Mona Siddiqui debate the difference between Islam and Christianity.
Tom Holland and Mona Siddiqui discuss the essential difference between Islam and Christianity at the Radio 3 Free Thinking Festival.
Just how different are the two biggest world religions?
Two leading scholars explore what differentiates Islam from Christianity, and the impact that has on the world today, from their different historical origins to their different versions of God.
With the historian Tom Holland, author of a book on Arabic history In the Shadow of the Sword and presenter of the recent Channel 4 documentary Islam: The Untold Story. And the leading theologian Mona Siddiqui, Professor of Islamic Studies at the University of Edinburgh.
The event is chaired by Night Waves presenter Samira Ahmed and recorded as part of Radio 3's Free Thinking Festival 2012.
The Free Thinking festival of ideas takes place at The Sage Gateshead Friday 2 - Sunday 4 November and is broadcast for three weeks on Radio 3 from Friday 2 November.
Free Thinking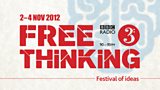 Find out more information and the line-up of guests for Free Thinking 2012.