Main content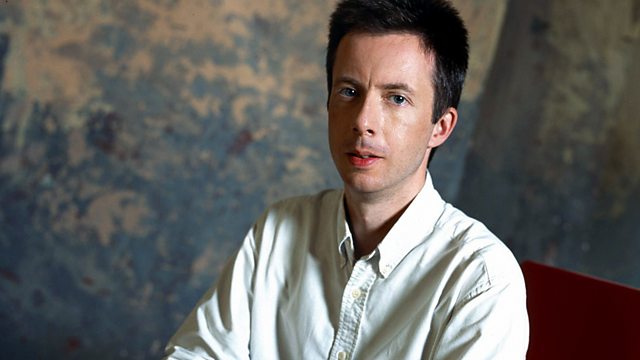 08/11/2012
Presented by John Shea. The Melbourne Symphony Orchestra's Beethoven symphony cycle concludes with the celebrated Ninth (Choral).
08-Nov-12
12:31 AM
Beethoven, Ludwig van [1770 -1827]
Symphony no. 9 in D minor Op.125 (Choral)
Anita Watson (soprano), Sally-Anne Russell (mezzo-soprano), Steve Davislim (tenor), Peter Rose (baritone), Melbourne Symphony Orchestra Chorus, Melbourne Symphony Orchestra, Douglas Boyd (conductor)
1:37 AM
Brahms, Johannes (1833-1897)
Sonata for violin and piano no.2 (Op.100) in A major
Dene Olding (violin), Max Olding (piano)
1:59 AM
Ravel, Maurice (1875-1937)
Quartet for strings in F major
Biava Quartet
2:31 AM
Beethoven, Ludwig van (1770-1827)
Quartet for strings in E flat major (Op.74) 'Harp'
Oslo Quartet
3:06 AM
Boeck, August de (1865-1937) arr. by Frits Cells
De kleine Rijnkoning (1906)
Vlaams Radio Orkest , Marc Soustrot (conductor)
3:26 AM
Traditional Armenian/Georgian arr. Alpha
Caucasian Suite
ALPHA
3:35 AM
Bach, Johann Sebastian (1685-1750)
Concerto for keyboard and string orchestra No.1 in D minor (BWV.1052)
Kåre Nordstoga (harpsichord), Akademie für Alte Musik Berlin
3:56 AM
Debussy, Claude (1862-1918) (arr. Felix Greissle)
Prélude a l'après-midi d'un faune
Thomas Kay (flute), Canadian Chamber Ensemble, Raffi Armenian (conductor)
4:06 AM
Messiaen, Olivier (1908-1992)
Theme and Variations
Peter Oundjian (violin), William Tritt (piano)
4:16 AM
Telemann, Georg Philipp (1681-1767)
Overture from Tafelmusik
Crispian Steele-Perkins (trumpet), Frank de Bruine (oboe), The King's Consort, Robert King (director)
4:23 AM
Chabrier, Emmanuel (1841-1894)
España - rhapsody for orchestra
Sydney Symphony Orchestra, Stuart Challender (conductor)
4:31 AM
Schumann, Robert (1810-1856), trans. Liszt, Franz (1811-1886)
Widmung (Op.25 No.1)
Jorge Bolet (piano)
4:35 AM
Alpaerts, Flor (1876-1954)
Romanza for Violin and Orchestra (1928)
Guido De Neve (violin), Vlaams Radio Orkest , Michel Tabachnik (conductor)
4:42 AM
Maurice, Paule (1910-67)
Tableaux de Provence (1954) - 5 pieces for saxophone and orchestra
Julia Nolan (saxophone), CBC Vancouver Orchestra, Mario Bernardi (conductor)
4:57 AM
Grainger, Percy (1882-1961)
To a Nordic Princess
Leslie Howard (piano)
5:04 AM
Vivaldi, Antonio (1678-1741)
Concerto for violin, strings and continuo in C (Op.8 No.12) (RV.178)
Europa Galante, Fabio Biondi (violin/director)
5:13 AM
Haydn, Joseph (1732-1809)
Divertimento in C major (Hob.IV No.1) (London Trio No.1)
Carol Wincenc (flute), Philip Setzer (violin), Carter Brey (cello)
5:23 AM
Mozart, Wolfgang Amadeus (1756-1791)
Three Marches (K.408)
Symphony Nova Scotia, Georg Tintner (conductor)
5:36 AM
Berwald, Franz (1796-1868)
String Quartet in Eb Major (1849)
Zetterqvist String Quartet
5:55 AM
Mendelssohn, Felix (1809-1847)
Concerto for violin and orchestra in E minor (Op.64)
Renaud Capuçon (violin), Stavanger Symphony Orchestra, Paul McCreesh (conductor)
6:21 AM
Wieniawski, Henryk (1835-1880)
Légende, for violin & piano (Op.17) (published 1860)
Slawomir Tomasik (violin), Izabela Tomasik (piano).