Main content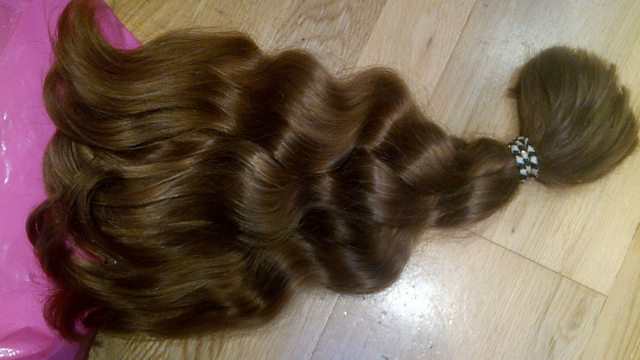 Behind the scenes of the hair extension industry, and stopping the cowboy builders
Consumer news with Julian Worricker. Featuring a look behind the scenes of the hair extension industry, and how to protect yourself from cowboy builders.
Ever wondered where the hair in hair extensions comes from? Or how much cash you could get for your own hair? We look behind the scenes in the world of hair extensions. What are the risks? What are the different types? Is the demand for hair extensions putting up the price of wigs on the NHS?
New pro-biotic formula baby milk is being sold in the UK which tells parents to make up the formula at lower temperatures than government guidelines. Is it safe? We find out.
And - if you want to hire a builder for your home extension, it's time to stop dreaming and start being more hard-headed. We have advice on how not to be ripped off by rogue builders.
Presenter: Julian Worricker
Producer: Paul Waters.
Last on
Chapters
UK hotels - growth is flat whilst European hotels grow

Mid-priced hotels are being squeezed by the budget and the luxury ends of the market.

Duration: 06:02

Rail franchise - Week 4 of our special series

Today – rolling stock. What sort of trains should we be using?

Duration: 06:44

Hair extensions - where does the hair come from?

We look into what is driving a hair extension industry worth £60 million a year

Duration: 10:00

Parental control phone apps - managing children's phone use

A new British smartphone app that controls how and when children use their phone

Duration: 06:32

Rogue builders

Top tips on how not to be ripped off by cowboy builders.

Duration: 06:50

Comet stores close - update

The latest on failed retailer Comet - what's happening with its warranty scheme?

Duration: 02:08

Baby milk - HiPP Organics is accused of flouting safety guidance with its probiotic baby milk formula

HiPP Organics is accused of flouting safety guidance with its probiotic baby milk formula

Duration: 07:45

Rail - your questions answered

Our guests respond to your emails and texts

Duration: 04:16

Broadcasts