Main content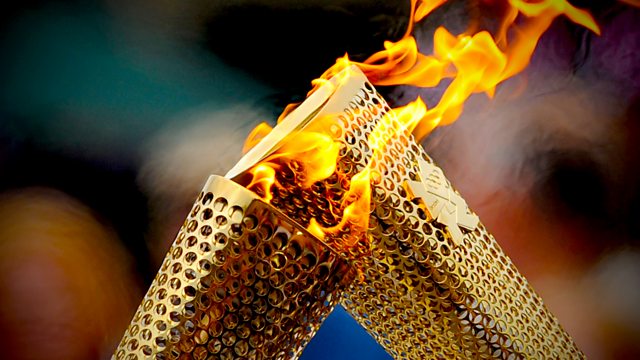 The Torchbearers
By Simon Armitage. Live drama from Free Thinking 2012, focusing on how the lives of four people in different towns are affected as the Olympic flame passes them.
Award winning poet and dramatist Simon Armitage captures our extraordinary relationship to the Olympic flame in this years Free Thinking Drama transmitted live from the Baltic Centre for Contemporary Art.
Ray ..... Kevin Whately
Paula ..... Julie Hesmondhalgh
Colin ..... Mark Benton
Chloe ..... Phillippa Wilson
Spencer ..... Christopher Connell
Director: Kate Rowland
Kevin Whately (star of ITV's Inspector Morse and Lewis) Julie Hesmondhalgh (best known as Hailey Cropper in Coronation Street) and Mark Benton (Early Doors and Murphy's Law) lead the cast in a new drama written for Free Thinking by award winning writer and poet Simon Armitage to be broadcast live in front of an audience in the Baltic Centre for Contemporary Art. In the aftermath of the Olympic Games, The Torchbearers tells the stories of five people whose lies and obsessions come within touching distance of the eternal flame.
Can an illness be cured? Can a death be undone? Can the past start haunting the present? As their loved ones struggle to cope with their lies, a blazing torch passes through their worlds and changes things forever. Strangers meet in unexpected places.