Main content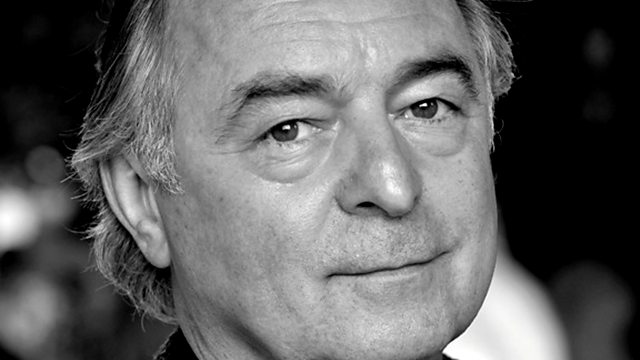 Them and Us
From the 2012 Free Thinking Festival, a special live recording on the theme of 'them and us'. The readers are Sian Thomas and Ron Cook and music is from the Aronowitz Ensemble.
In this special edition of Words and Music recorded at The Free Thinking Festival in St Mary's Heritage Centre, opposite The Sage, Gateshead, Sian Thomas and Ron Cook read poetry and prose on the theme of this year's festival: Them and Us. Music is provided by The Aronowitz Ensemble, soprano Sarah-Jane Lewis and The NASUWT Riverside Band, with conductor Ray Farr.
The programme opens with an extract from Arthur C. Clarke's' sci-fi classic Childhood's End. We hear poetry by Fleur Adcock, Hilaire Belloc and Wilfred Owen and prose from Jane Austen and George Orwell. Our musical accompaniment includes Mars from Holst's The Planets, Thomas Ades' Darknesse Visible and Poulenc's Voyage a Paris.
Producer: Georgia Mann-Smith.
Music Played
Timings (where shown) are from the start of the programme in hours and minutes
Arthur C. Clarke

Childhood's End (excerpt), reader Sian Thomas

William Shakespeare

Richard II (excerpt), reader Ron Cook

Nancy Mitford

Noblesse Oblige (excerpt), reader Sian Thomas

Francis Scarfe

Tyne Dock, reader Ron Cook

Hilaire Belloc

The South Country (excerpt), reader Sian Thomas

Jane Austen

Pride and Prejudice (excerpt), reader Sian Thomas

George Orwell

Down and Out in Paris and London (excerpt), reader Ron Cook

Wendy Cope

Men and Their Boring Arguments, reader Sian Thomas

Simon Armitage

You're Beautiful (excerpt), reader Ron Cook

Siegfried Sassoon

Base Details, reader Ron Cook

Wilfred Owen

Strange Meeting (excerpt), reader Sian Thomas

Emily Brontë

Wuthering Heights (excerpt), reader Sian Thomas

Hanif Kureishi

The Buddha of Suburbia (excerpt), reader Ron Cook

Fleur Adcock

Immigrant, reader Sian Thomas

Michel de Montaigne

Essays (excerpt), reader Sian Thomas

Philip Larkin

The Mower, reader Ron Cook